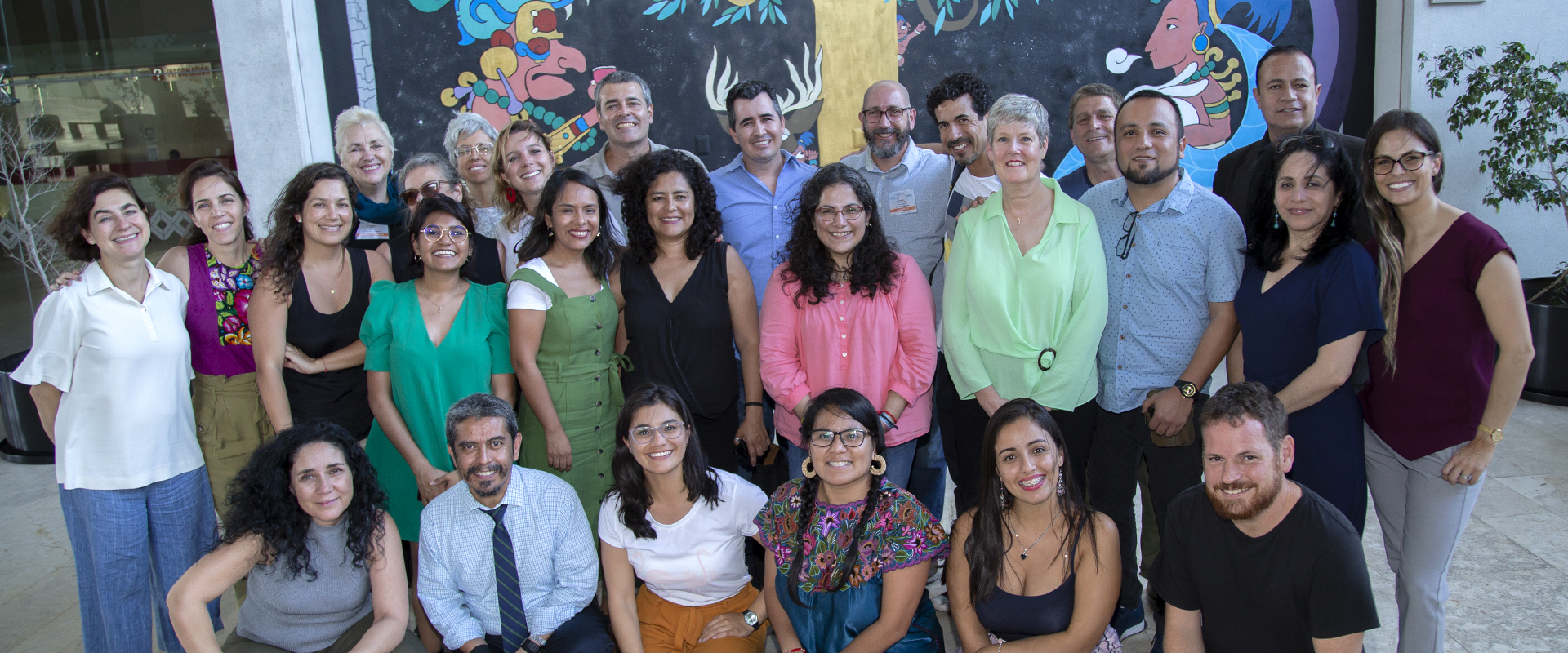 InquireFirst immigration project focuses on Ecuadorian migrants who disappear en route to the United States
InquireFirst has published a sweeping binational immigration project on hundreds of migrants from Ecuador who disappear en route to the United States.
The four-part series titled, The route from Ecuador to the United States: Migrants leaving, remittances arriving, missing persons never heard from again, focuses on the massive migration from Ecuador to the United States.
A team of four reporters in Cuenca, Ecuador, and Ciudad Juarez, Mexico, wove together a compelling narrative of the disappeared and the common story behind their journey: an economic need, a desperate situation, hiring a coyote, the arrangements, the uncertainty of the journey, and a last message to family back home.
The project was reported and written by journalists Andrés Mazza and Christian Sánchez at the daily newspaper El Mercurio in Cuenca and by Rocio Gallegos and Gabriela Minjares, co-founders of La Verdad in Cuidad Juarez.
The data-driven, in-depth project described the "waves" of migration that began in the 1960s, when Ecuadorians living in the Austro region surrounding Cuenca, began to migrate to the United States as sales of the Panama Hat plummeted.
The most recent wave of migration in 2021 was confirmed by the number of detentions of Ecuadorians at the U.S.-Mexico border. According to U.S. Customs and Border Protection data, 2021 detentions increased from 5,579 in March to 17,611 in August.
By the end of last year, the fact that there was a surge of migrants from Ecuador to the United States was no longer a remarkable event. What was remarkable was that many of them had disappeared.
The project was edited by Eileen Truax, a Barcelona-based author and journalist renowned for her immigration reporting who worked with the binational team for months as they investigated and wrote the project.
Since InquireFirst published the project in November 2022, media organizations in Ecuador, Mexico and the United States have collaborated with us to republish the project. In addition to El Mercurio and La Verdad Juarez, other media organizations that have published our project are Pie de Pagina, Chiapas Paralelo, ElMuroMX, and Zona Docs in Mexico. Also publishing our project was El Paso Matters in El Paso, Texas.
This project is one of a series of immigration projects that InquireFirst is supporting in Latin America. In July, the national television network TeleDos in El Salvador aired a three-part series supported by InquireFirst on the impact of migration from that country.
In 2023, InquireFirst will be supporting an immigration-focused podcast by a radio reporter in Huehuetenango, Guatemala.
Media that published our work







---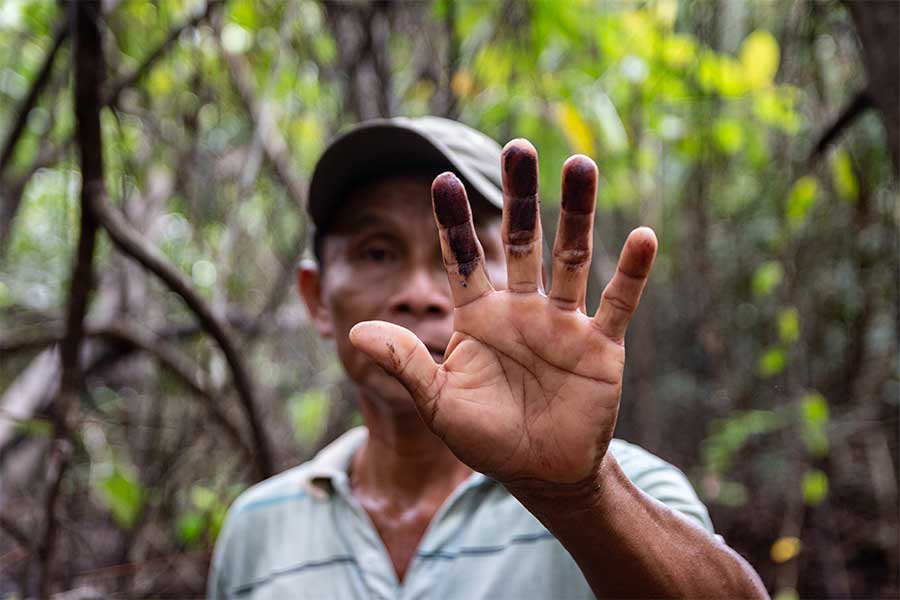 Montañas y Selva environmental project focuses on impact of oil exploration in the Peruvian Amazon
InquireFirst has published its first Andes-Amazon environmental project on the impact of large-scale infrastructure projects on the environmentally sensitive region.
The three-part series titled Traces of Oil focused on the impact of 50 years of oil exploration on Indigenous communities and biodiversity in the Peruvian Amazon.
The series was reported and written by journalist Barbara Fraser, who has lived and worked in Peru for more than 30 years. Joining Fraser in researching the project were Marilez Tello and Leonardo Tello, Indigenous journalists working at Radio Ucamara in Peru's Amazon.
The compelling, in-depth project gave voice to women and men in the heart of the Peruvian Amazon who have been overlooked and forgotten. Through the personal telling of their stories, readers learned that 50 years after an oil strike in Peru's Amazon was heralded as the path to development, communities in the area, most of them Indigenous, lack safe drinking water, health care and decent schools, and are left with a legacy of pollution.
The project, edited by environmental journalist Eduardo Franco Berton, was produced as part of our new Montañas y Selva: Voices from the Andes and the Amazon initiative. With the support of the Gordon and Betty Moore Foundation, InquireFirst launched Montañas y Selva earlier this year.
To tell the visual story, photographer Ginebra Peña traveled with Fraser into the heart of the Amazon and captured images of life in the isolated communities and the damage done by 50 years of oil exploration.
The project has been published by the Los Angeles Times en Español, by InfoAmazonía in Brazil and by RAIBolivia.
We'll be launching another project in the Andes-Amazon region later this year. Our thanks to the Gordon and Betty Moore Foundation for supporting on our reporting on the impact of large-scale infrastructure projects in this environmentally sensitive region of Latin America.
Thanks to our Sponsor

Salvador Rizzo joins InquireFirst Board of Directors
InquireFirst is pleased to announce that Salvador Rizzo, crime and justice reporter for The Washington Post, has joined our Board of Directors.
Salvador reports on complex racketeering trials, financial fraud and espionage, international terrorism cases and major crimes in the Washington metro area. He previously was a reporter and deputy editor for The Washington Post Fact Checker from 2018 to 2021 and is co-author of "Donald Trump and His Assault on Truth" (Scribner, 2020).
His journalism career began at The Post, as a summer intern on the copy desk in 2008. In New Jersey from 2011 to 2017, Sal covered Chris Christie's governorship and presidential campaign for the state's major news organizations: the Star-Ledger and then the Bergen Record. He went on to be editor of New Jersey's top politics blog for a year before rejoining The Post in 2018.
Salvador was a member of The Fact Checker team that documented Trump's false and misleading statements while he was president, 30,573 of which were collected in a Washington Post database. With Glenn Kessler and Meg Kelly, he received an honorable mention for this work from the organizers of the Robin Toner Prize for Excellence in Political Reporting in 2019.
Since 2019, Salvador has been a regular contributor to InquireFirst's programs, speaking to journalists about fact-checking and other issues in journalism.
He grew up on both sides of the U.S.-Mexico border and is a native Spanish speaker with a degree in English from Emory University. He lives in Alexandria, Va., a couple of blocks away from the federal courthouse.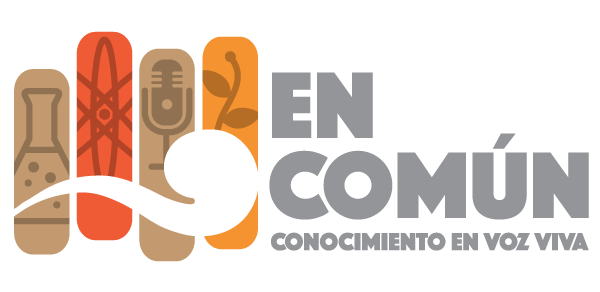 En Común receives funding from Hollywood Foreign Press Association for third season of programing
We're thrilled to announce that InquireFirst has received funding from the Hollywood Foreign Press Association (HFPA) for a third season of En Común: conocimiento en voz viva, our radio program on science, health and environment tailored for Indigenous communities in Latin America.
The HFPA is providing funding that will make it possible for En Común to broadcast 20 weekly, science-based reports on health and environmental issues that affect the Indigenous communities in Latin America that form a multicultural mosaic of diverse ethnic identities, ancestral knowledge and cultural values.
The unique nature of our program — we are not aware of any other Spanish-language radio program directed by experienced international journalists that is focused on science, health and the environment – has resulted in valuable news coverage that reaches millions of people in underserved Indigenous communities with carefully reported, fact-based science, health and environmental programs.
Led by co-founder and executive producer Iván Carrillo in collaboration with InquireFirst Executive Director Lynne Walker, En Común shares the voices of Indigenous people as our reporters – many of them Indigenous journalists working for the first time with an international media organization – record the concerns and the experiences of people in their communities.
We have formed an alliance with the Instituto Mexicano de la Radio (IMER) that allows us to reach community radio stations stretching from Chiapas at Mexico's southern border to Baja California at the U.S.-Mexico border.
To reach an international audience, we are collaborating with Massachusetts-based Cultural Survival, which is sharing our program with more than 1,650 affiliated radio stations serving indigenous audiences through its Indigenous Rights Radio programming.
Avexnim Cojtí, director of programs at Cultural Survival, said "many of the Indigenous community radios are underfunded or do not have the contacts to do this type of professional coverage."
En Común "is valuable," Cojtí said, "because there are not many media or journalists who target these specific issues or important topics within Indigenous communities with scientific perspectives/information and Indigenous perspectives."
Thanks to our Sponsor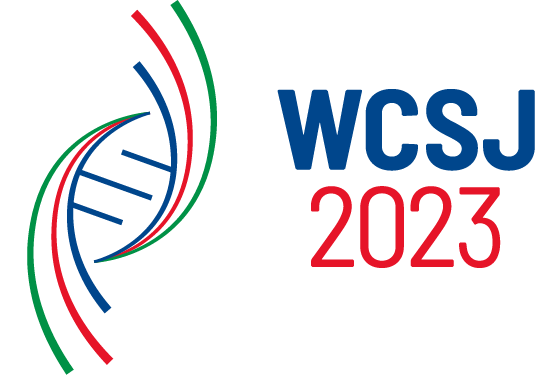 The Power of Cross-Border
Science Journalism
World Conference of Science Journalists (WCSJ)
Medellín, Colombia
March 27-31, 2023
On the inaugural day of the World Conference of Science Journalists (WCSJ) in Medellín, Colombia, InquireFirst will conduct its first in-person journalism workshop since the Covid pandemic began in February 2020.
During this workshop, which focuses on the power of cross-border science, health and the environmental reporting, we will meet with up to 75 Spanish-speaking science journalists to talk about ways that they can launch their own cross-border initiatives.
We'll talk about the positive results of our InquireFirst cross-border reporting initiative, Historias Sin Fronteras, which has published six in-depth, collaborative projects since its launch at the 2019 World Conference of Science Journalists in Lausanne, Switzerland. The centerpiece of our day-long workshop in Medellín will be a pitch session by teams of journalists seeking a cross-border science grant offered by the Howard Hughes Medical Institute, which has funded Historias Sin Fronteras since its launch three years ago. The winning team will be announced at the WCSJ.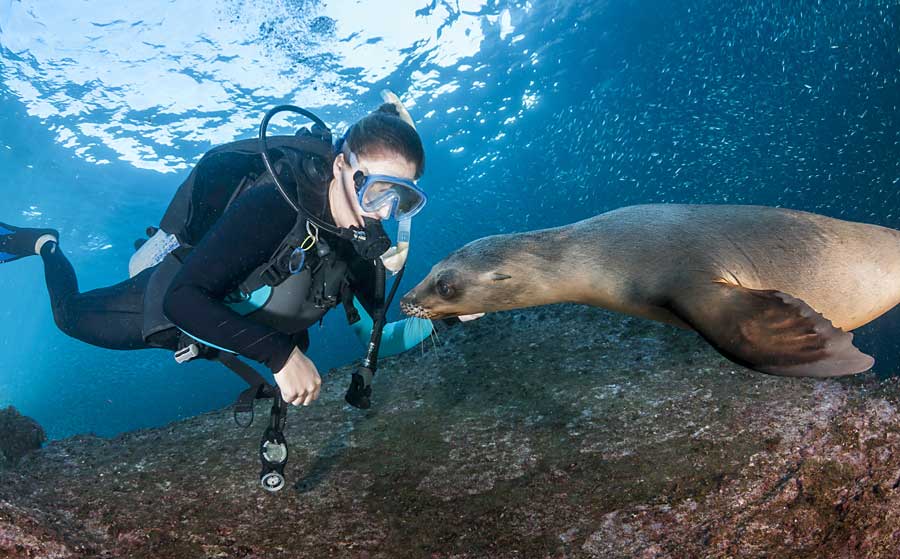 Science Journalism Workshop
Exploring Baja California's rich biodiversity and protecting its species for future generations
Baja California, México
April 2023
This science journalism program will combine on-the-ground reporting on U.S. environmental scientists conducting research in Baja California with science-writing sessions with prominent U.S. journalists.
Among the possible subjects that Baja California journalists will report on during the four-week program are the protection of the diverse marine life in the Sea of Cortés and conservation of the California condor in the Sierra San Pedro Mártir.
Journalists ( )
Board of Directors ( )
Advisory Council ( )
Our Team ( )