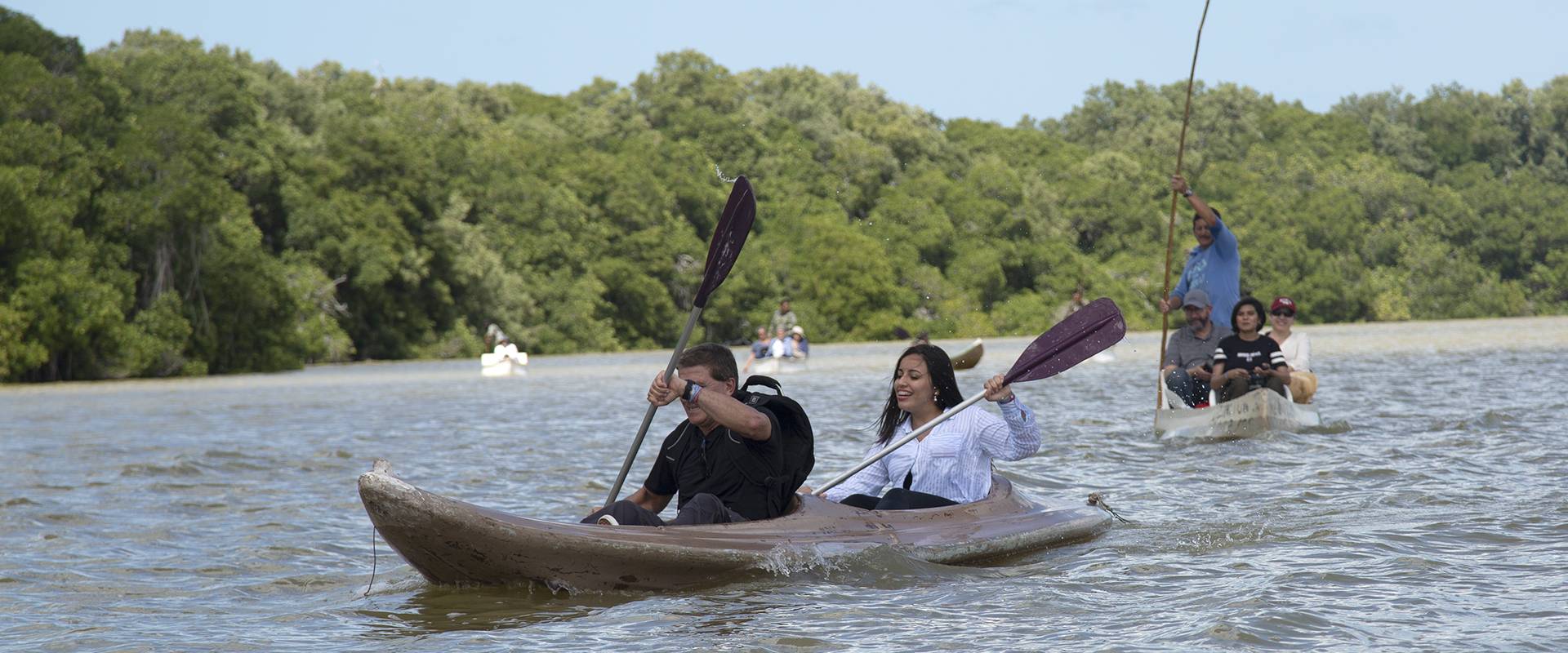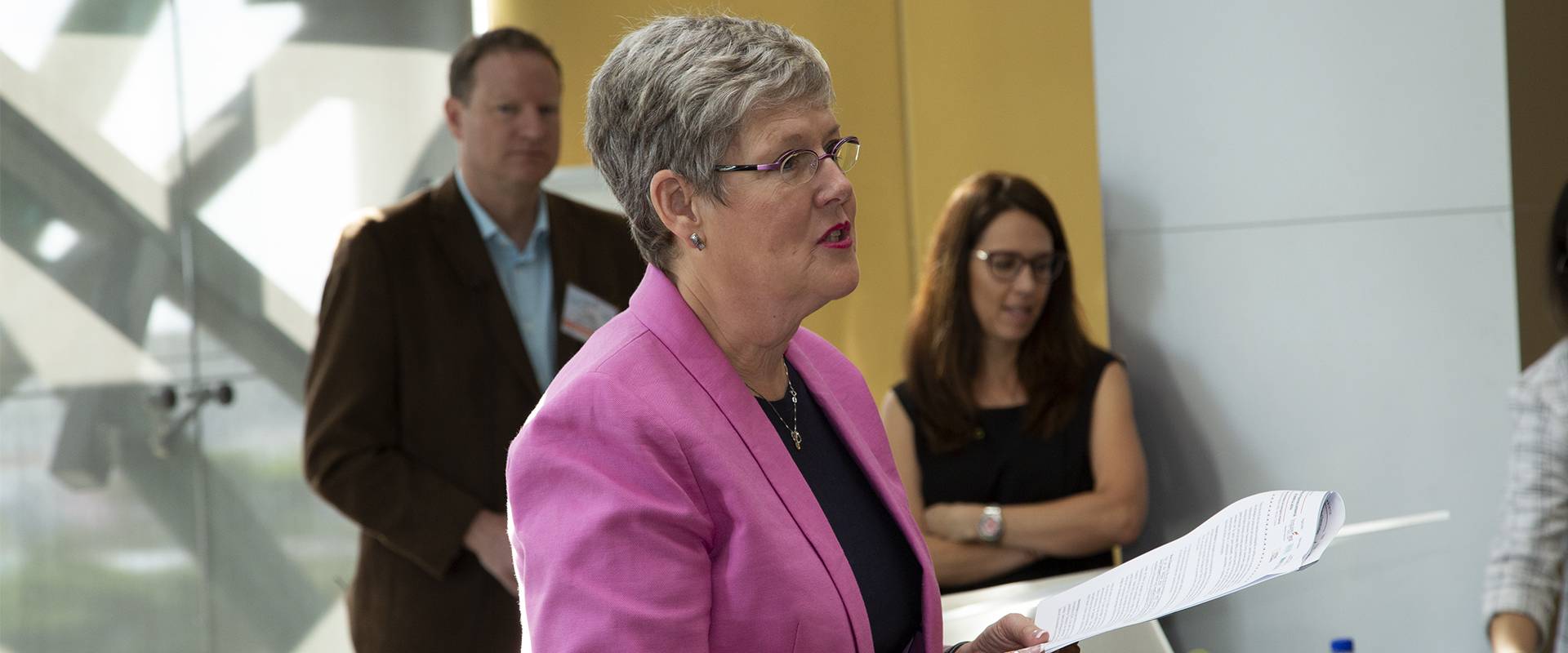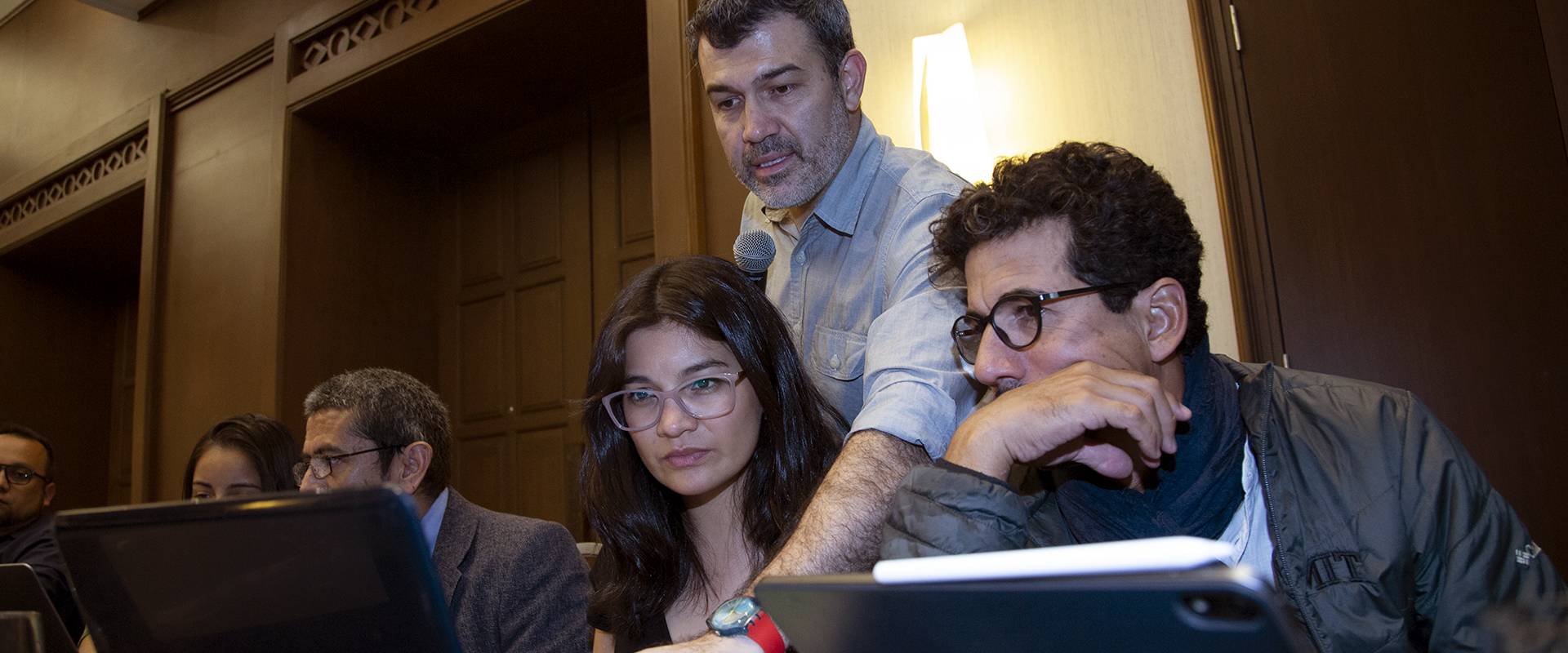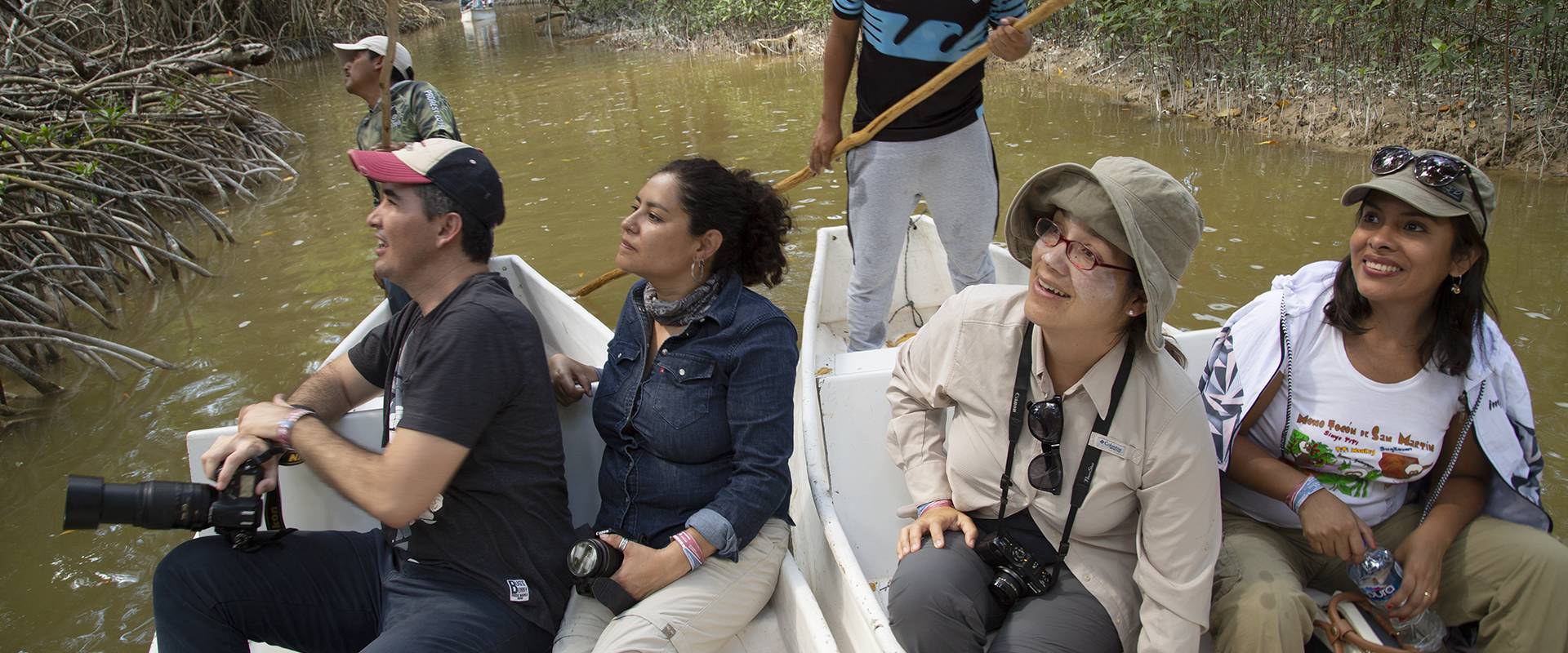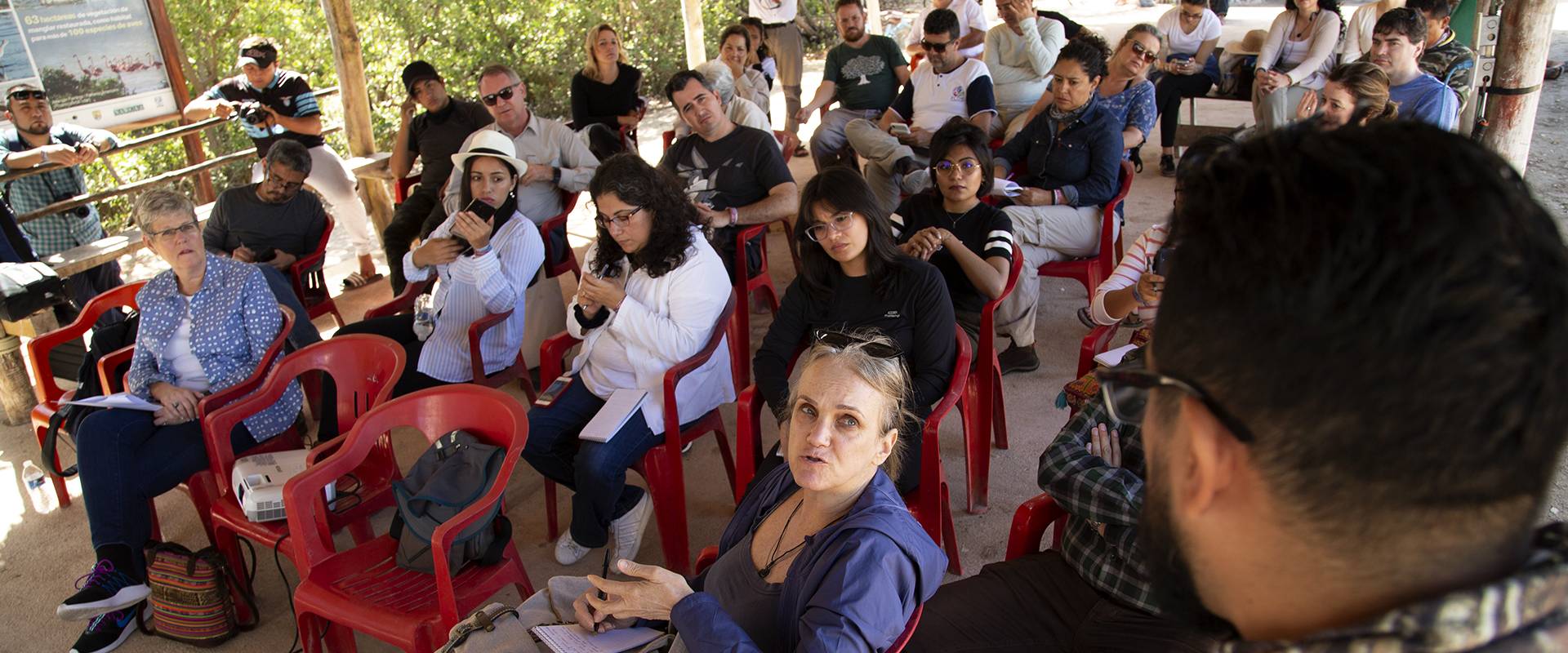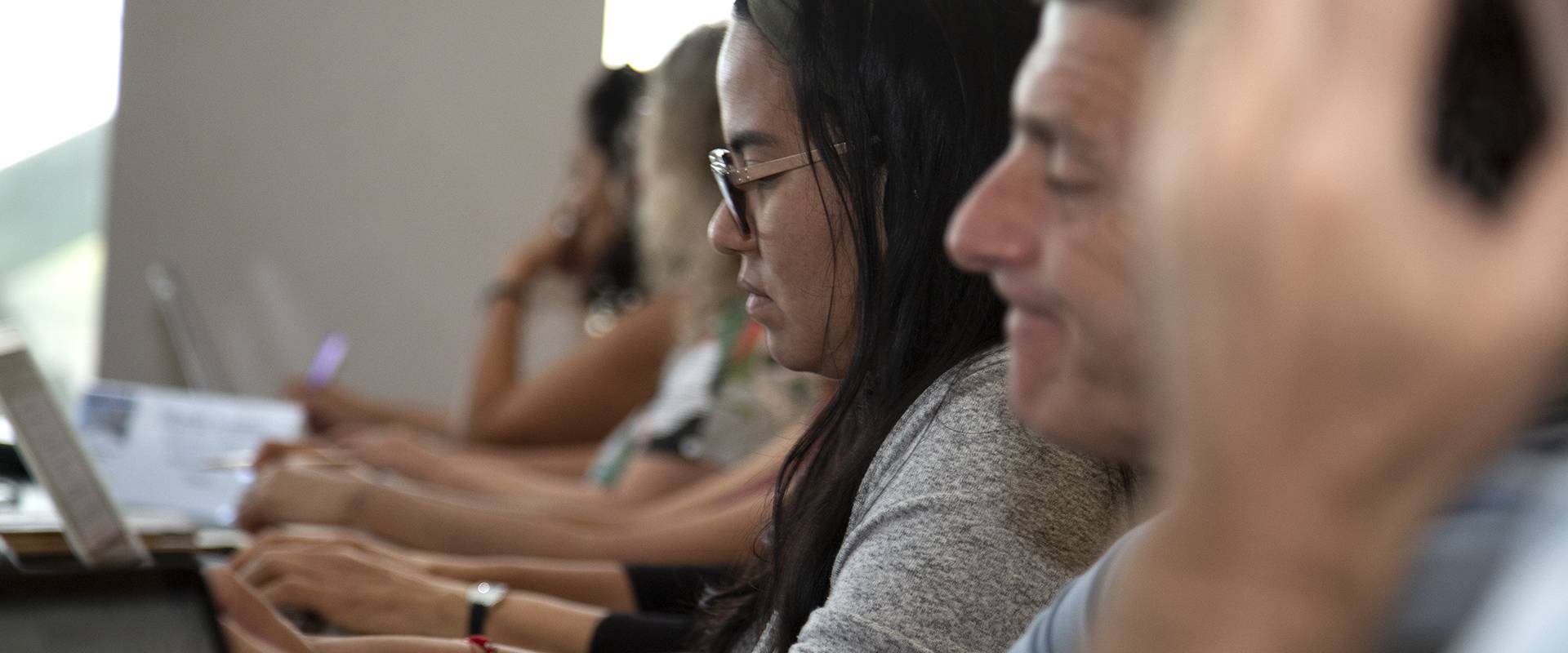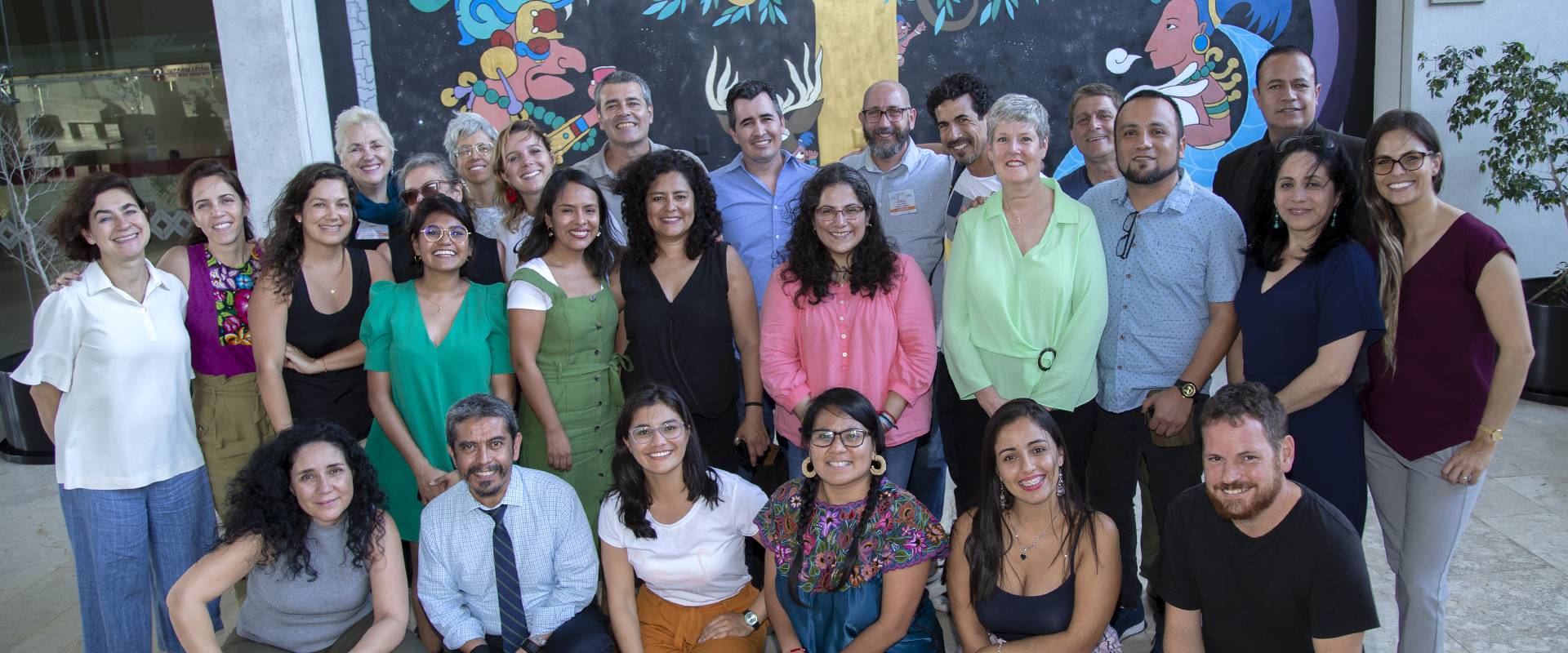 Full 1

Full 1

Full 2

Full 2

Full 3

Full 3

Full 3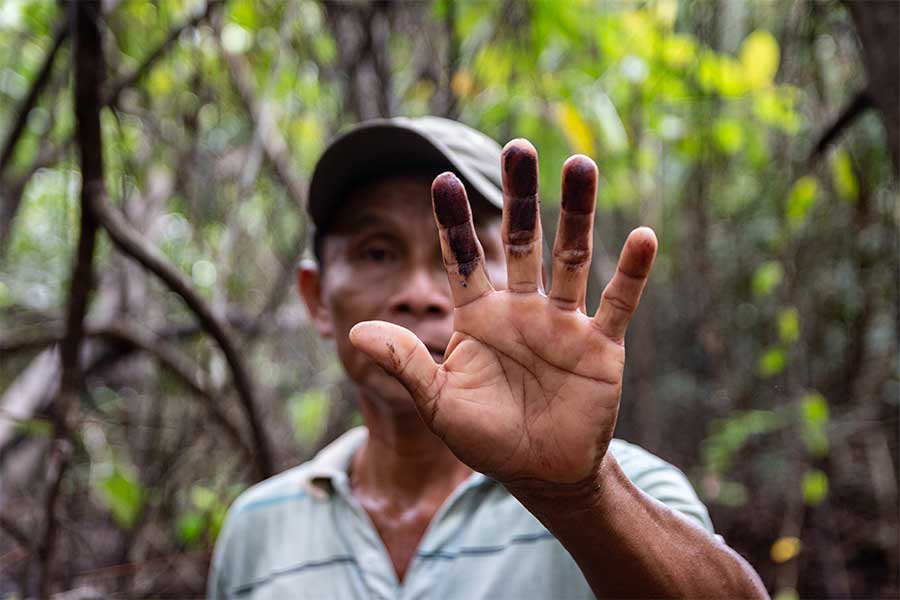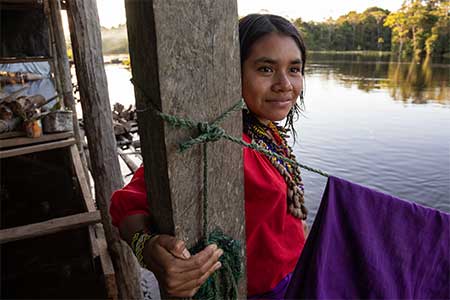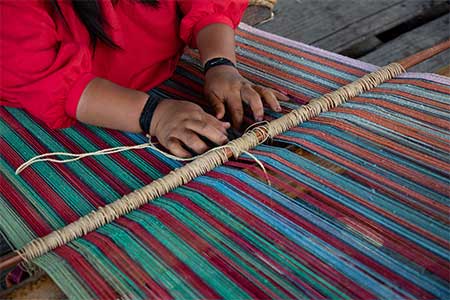 Photos by Ginebra Peña
Montañas y Selva environmental project focuses on impact of oil exploration in the Peruvian Amazon
InquireFirst has published its first Andes-Amazon environmental project on the impact of large-scale infrastructure projects on the environmentally sensitive region.
The three-part series titled Traces of Oil focused on the impact of 50 years of oil exploration on Indigenous communities and biodiversity in the Peruvian Amazon.
The series was reported and written by journalist Barbara Fraser, who has lived and worked in Peru for more than 30 years. Joining Fraser in researching the project were Marilez Tello and Leonardo Tello, Indigenous journalists working at Radio Ucamara in Peru's Amazon.
The compelling, in-depth project gave voice to women and men in the heart of the Peruvian Amazon who have been overlooked and forgotten. Through the personal telling of their stories, readers learned that 50 years after an oil strike in Peru's Amazon was heralded as the path to development, communities in the area, most of them Indigenous, lack safe drinking water, health care and decent schools, and are left with a legacy of pollution.
The project, edited by environmental journalist Eduardo Franco Berton, was produced as part of our new Montañas y Selva: Voices from the Andes and the Amazon initiative. With the support of the Gordon and Betty Moore Foundation, InquireFirst launched Montañas y Selva earlier this year.
To tell the visual story, photographer Ginebra Peña traveled with Fraser into the heart of the Amazon and captured images of life in the isolated communities and the damage done by 50 years of oil exploration.
The project has been published by the Los Angeles Times en Español, by InfoAmazonía in Brazil and by RAIBolivia.
We'll be launching another project in the Andes-Amazon region later this year. Our thanks to the Gordon and Betty Moore Foundation for supporting on our reporting on the impact of large-scale infrastructure projects in this environmentally sensitive region of Latin America.
Thanks to our Sponsor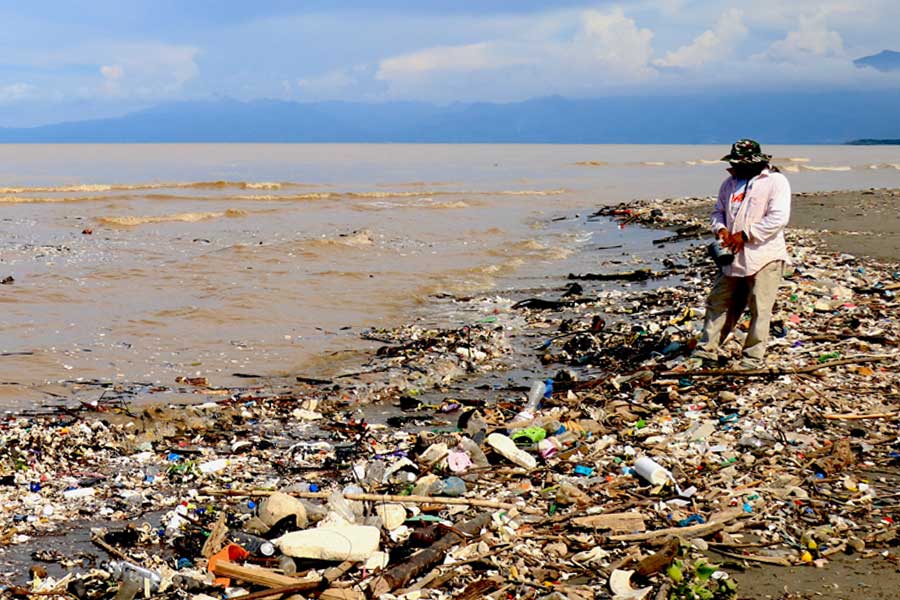 Hakai Magazine publishes Historias Sin Fronteras environmental investigation
Hakai Magazine published our Central American environmental investigation on an avalanche of garbage spilling down the Motagua River from Guatemala to the Honduran coast and the Mesoamerican Reef.
The garbage that flows from the river into the ocean is threatening the rich biodiversity in the Caribbean Sea. After years of acrimony over the pollution, Honduras is threatening an international conflict.
A team of six Central American journalists — three reporters and photographers from Guatemala and three from Honduras worked on the cross-border environmental project as part of our Historias Sin Fronteras initiative.
Guatemalan environmental journalist Jorge Rodríguez and Honduran journalists Richard Carbajal and Misael Colindres were joined by photojournalists Carlos Duarte and Dony Stewart in Guatemala and Carlos Palma in telling the story of the looming international conflict caused by unbridled pollution.
The project was edited by Mexico-based science editor and journalist Iván Carrillo.
Our thanks to Hakai Magazine for publishing our Motagua River project and to the Department of Science Education at the Howard Hughes Medical institute (HHMI) for supporting our Historias Sin Fronteras cross-border journalism on the health and environmental challenges facing Latin America.
Thanks to our Sponsor
En Común receives funding from Hollywood Foreign Press Association for third season of programing
We're thrilled to announce that InquireFirst has received funding from the Hollywood Foreign Press Association (HFPA) for a third season of En Común: conocimiento en voz viva, our radio program on science, health and environment tailored for Indigenous communities in Latin America.
The HFPA is providing funding that will make it possible for En Común to broadcast 20 weekly, science-based reports on health and environmental issues that affect the Indigenous communities in Latin America that form a multicultural mosaic of diverse ethnic identities, ancestral knowledge and cultural values.
The unique nature of our program — we are not aware of any other Spanish-language radio program directed by experienced international journalists that is focused on science, health and the environment – has resulted in valuable news coverage that reaches millions of people in underserved Indigenous communities with carefully reported, fact-based science, health and environmental programs.
Led by co-founder and executive producer Iván Carrillo in collaboration with InquireFirst Executive Director Lynne Walker, En Común shares the voices of Indigenous people as our reporters – many of them Indigenous journalists working for the first time with an international media organization – record the concerns and the experiences of people in their communities.
We have formed an alliance with the Instituto Mexicano de la Radio (IMER) that allows us to reach community radio stations stretching from Chiapas at Mexico's southern border to Baja California at the U.S.-Mexico border.
To reach an international audience, we are collaborating with Massachusetts-based Cultural Survival, which is sharing our program with more than 1,650 affiliated radio stations serving indigenous audiences through its Indigenous Rights Radio programming.
Avexnim Cojtí, director of programs at Cultural Survival, said "many of the Indigenous community radios are underfunded or do not have the contacts to do this type of professional coverage."
En Común "is valuable," Cojtí said, "because there are not many media or journalists who target these specific issues or important topics within Indigenous communities with scientific perspectives/information and Indigenous perspectives."
Thanks to our Sponsor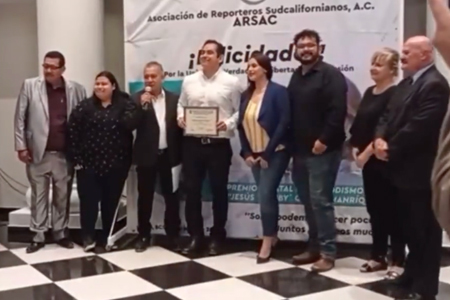 Voces Emergentes México team wins state journalism prize
A team of four journalists in Baja California Sur (BCS) was awarded Honorable Mention in the 2022 state journalism awards for their project revealing that mining operations in BCS that are going forward with the support of the Ministry of Environment and Natural Resources despite repeated claims by Mexican President López Obrador that no more mining concessions would be awarded during his administration.
The journalists – Diego Soto, Karina Lizárraga, Adriana Márquez and Mahatma Fong – researched and wrote the investigative report as part of InquireFirst's Voces Emergentes México program for early-career journalists and university journalism students.
Voces Emergentes Mexico, a six-week program held in June-July 2021, offered intensive training to almost 40 journalists and students from Mexico City and from eight Mexican states stretching from Baja California to Yucatán. In the short period of six weeks, the journalists and students produced 12 newsworthy projects that were published by 16 news organizations on both sides of the U.S.-Mexico border.
The project by the BCS team was published by Forbes Mexico, Riodoce, El Sur de Guerrero, La-Lista, and the weekly news magazine Proceso.
"During 2021 the days became longer, because we were part of the first generation of a diploma course for journalists in the areas of in-depth or investigative reporting," Lizárraga said on the day of the awards ceremony. "I thank and congratulate my colleagues for the hard work that is recognized today in our state."
Soto said "this was the first time that I worked with a team on a news story and it was a pleasant and satisfying experience."
"Journalism has no borders!" he said.
Voces Emergentes México was the first of a region-wide intensive training program organized by InquireFirst for early-career journalists and university journalism students. A key focus of the program is collaborative journalism.
During the six-week program, experienced editors guided and advised the young journalists as they researched in-depth news stories and produced multimedia elements such as videos, photo slide shows, audio reports, infographics and interactive maps and timelines.
The second program in the Voces Emergentes series was held in Paraguay in April-May 2022. A new Voces Emergentes program is planned in another Latin American country next year.
2022 symposiums
Voces Emergentes Paraguay
Investigative Journalism
for the Next Generation of Latin American Reporters
April 18-May 27, 2022
The university journalism students and early-career journalists selected for this program will work in teams to produce unique and relevant multimedia projects. The subjects of their projects will focus on some of the most urgent problems confronting people in Paraguay.
The students and journalists will be guided by our team of experienced editors as they report and write an in-depth investigative project, as well as producing multimedia elements such as photo slideshows, interactive graphics, audio and videos. They will work with their editors to ensure that they handle their subjects with sensitivity, with accurate and careful reporting, and above all, with the highest standards of journalistic ethics and professionalism.
At the conclusion of the six-week program, the projects will be published on our website, Voces Emergentes Paraguay.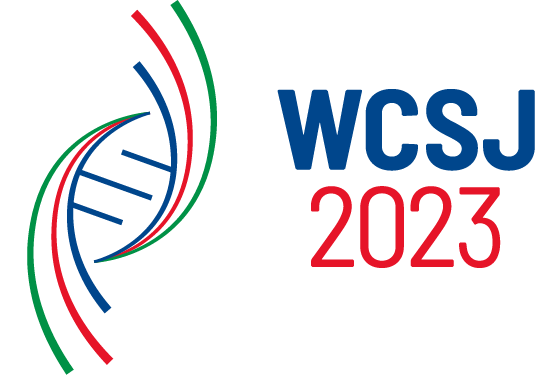 The Power of Cross-Border
Science Journalism
World Conference of Science Journalists (WCSJ)
Medellín, Colombia
March 27-31, 2023
On the inaugural day of the World Conference of Science Journalists (WCSJ) in Medellín, Colombia, InquireFirst will conduct its first in-person journalism workshop since the Covid pandemic began in February 2020.
During this workshop, which focuses on the power of cross-border science, health and the environmental reporting, we will meet with up to 75 Spanish-speaking science journalists to talk about ways that they can launch their own cross-border initiatives.
We'll talk about the positive results of our InquireFirst cross-border reporting initiative, Historias Sin Fronteras, which has published six in-depth, collaborative projects since its launch at the 2019 World Conference of Science Journalists in Lausanne, Switzerland. The centerpiece of our day-long workshop in Medellín will be a pitch session by teams of journalists seeking a cross-border science grant offered by the Howard Hughes Medical Institute, which has funded Historias Sin Fronteras since its launch three years ago. The winning team will be announced at the WCSJ.
MEET OUR TEAM
Journalists
Board of Directors
Advisory Council
Our Team