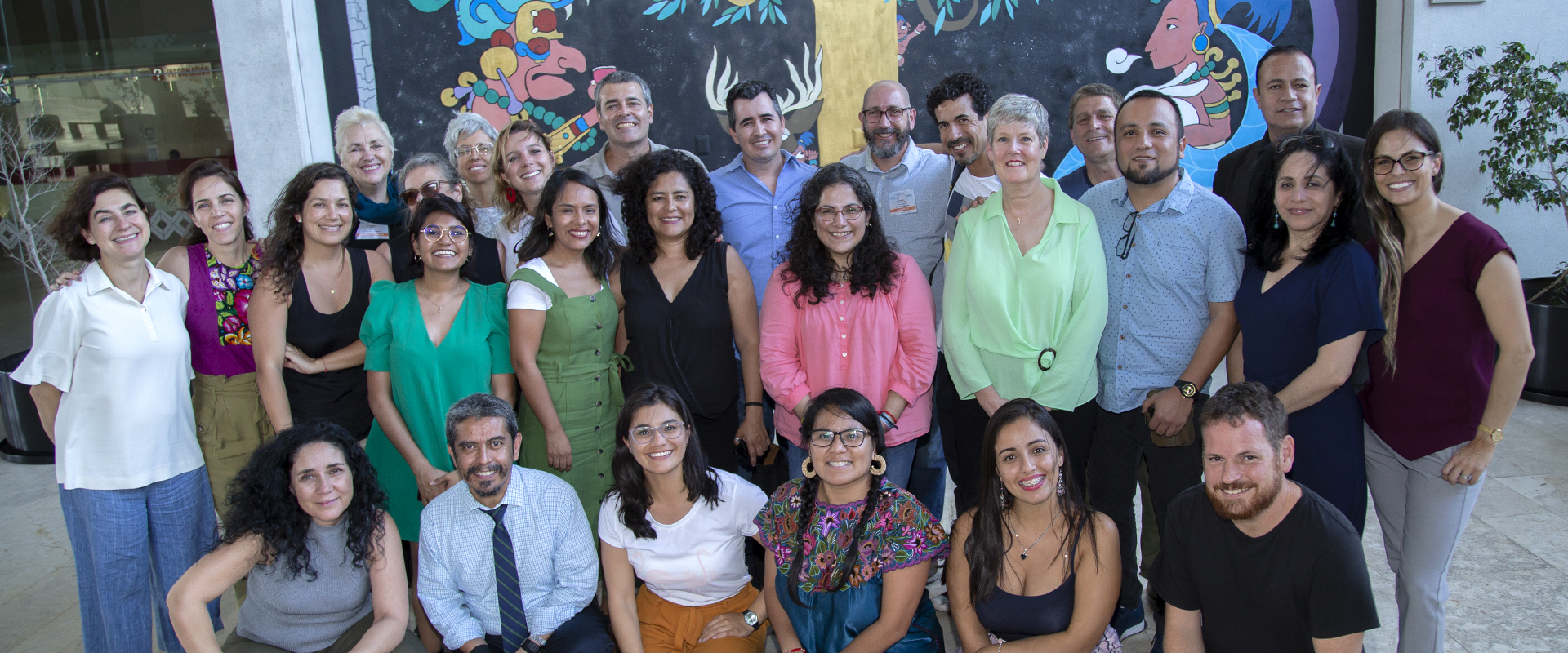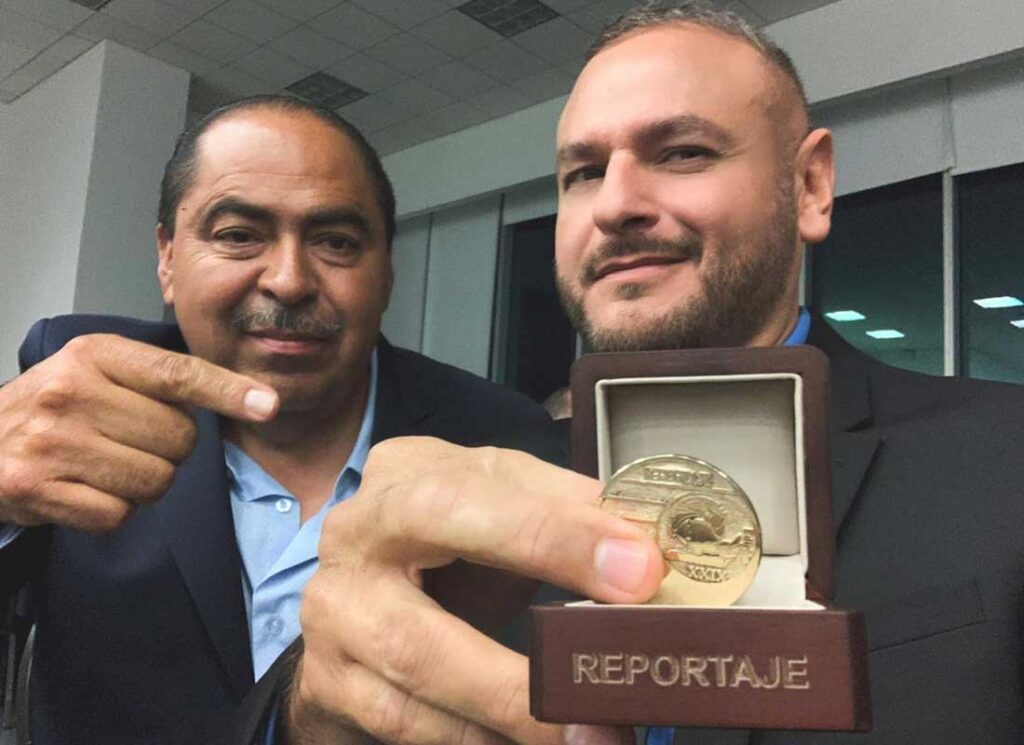 InquireFirst projects recognized by prestigious national, international journalism awards
There's cause for celebration at InquireFirst! We are pleased to announce that two Historias Sin Fronteras projects reported and written by Latin American journalists have been recognized by prestigious journalism awards in Mexico.
We are honored to learn that our cross-border paleontology project titled Unearthed: The peaceful past of "the most violent city in the world" was awarded a gold medal (First Place) in the Reporting category of the José Vasconcelos Prize for Journalists in the state of Chihuahua.
The project by Ciudad Juárez journalist Gustavo Cabullo Madrid and photo journalist Juan Antonio Castillo in collaboration with El Paso journalist Aracely Lazcano, was recognized in October with the top reporting award for compelling, science-based storytelling that took readers to a period in time when the northern Mexican desert was a placid sea of warm, shallow water rich with biodiversity.
The narrative artfully wove together the present and the past through the voices of police detectives who, in their search for the human remains of victims of violent crimes, often find the vestiges of a geological past.
On receiving the award, Aracely Lazcano told our Historias Sin Fronteras team, "I am super happy and honored to have collaborated on this project with all of you. I appreciate the invitation, the patience, and above all the opportunity to learn and continue growing. Not even in my wildest dreams did I think that something like this could happen!!!
We received more good news in October – this time from Mexico City.
Our Historias Sin Fromteras project on fluoride pollution in Mexico and Argentina titled The axis of fluoride: corporate pollution which we published in December 2022 was chosen as a Finalist in Mexico's National Journalism Award in the Science Journalism category.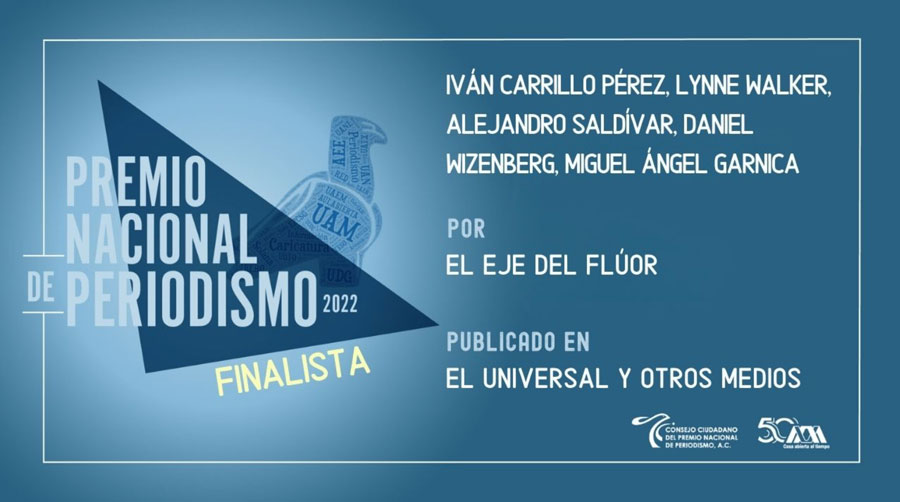 This is another first for Historias Sin Fronteras and InquireFirst! We are honored by the recognition of the outstanding reporting and writing by journalists Alejandro Saldívar in Mexico and Daniel Wizenberg in Argentina.
Their reporting garnered international attention and was published by several prominent media organizations, including the weekly news magazine Proceso in Mexico and Earth Island Journal in the United States.
Both projects were directed and edited by Historias Sin Fronteras co-founder Iván Carrillo. The microsites were designed by Miguel Ángel Garnica.
InquireFirst, in partnership with the Howard Hughes Medical Institute's Department of Science Education (HHMI), launched Historias Sin Fronteras at the 2019 World Conference of Science Journalists in Lausanne, Switzerland. Since awarding the first grant at that year's conference, Historias Sin Fronteras has published 11 cross-border projects.
In addition to publishing on our own website, 44 media organizations from Canada to Argentina have published one or more of our Historias Sin Fronteras projects.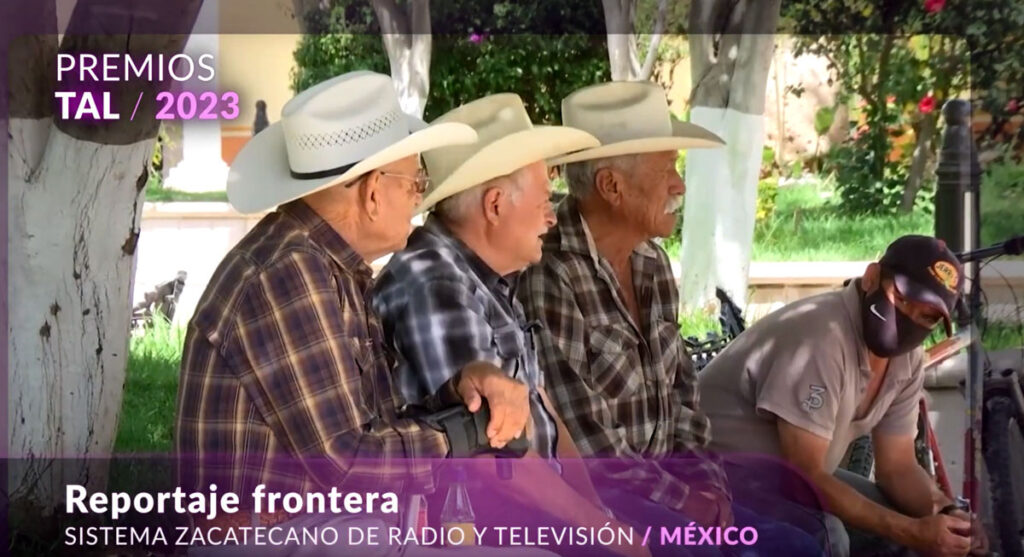 We also have good news from Zacatecas journalist Enrique Cordero, who participated in an immigration reporting trip that InquireFirst organized in April to the Texas-Mexico border.
Enrique produced a six-part, long-form television report titled Frontera for his media organization, Sistema Zacatecano de Radio y Televisión (Sizart).
He learned in October that he has been nominated for an international award by Premios TAL in the category of Special Reports. TAL (Televisión América Latina) is a network of public, cultural and educational television stations in Latin America.
Enrique wrote, "This a new beginning for me."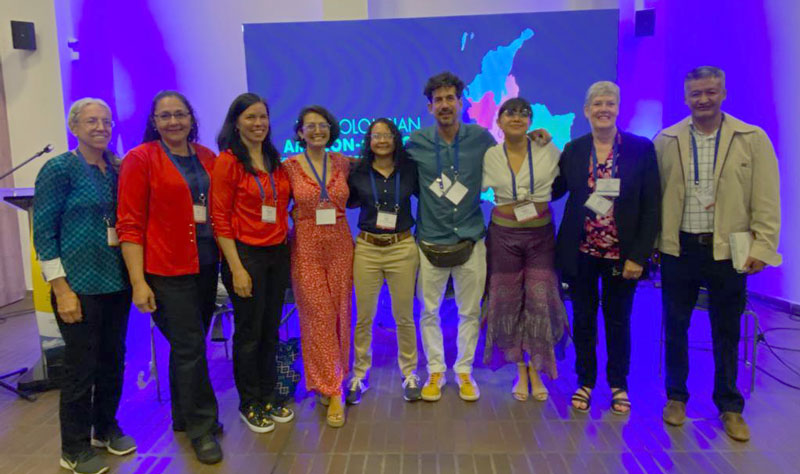 InquireFirst awards two environmental reporting grants at World Conference of Science Journalists in Medellin
InquireFirst, in partnership with the Howard Hughes Medical Institute (HHMI), is proud to announce that it has awarded two Historias Sin Fronteras reporting grants simultaneously for the first time in its seven-year history.
Two teams of Latin American science writers will receive grants for their cross-border projects after making compelling story pitches during our March 27 InquireFirst workshop at the World Conference of Science Journalists (WCSJ) in Medellín, Colombia. More than 40 journalists attended our workshop from 15 countries and Puerto Rico.
Historias Sin Fronteras co-founders S. Lynne Walker and Iván Carrillo announced the winning teams on March 28 at the WCSJ at the conclusion of a panel discussion on the impact of cross-border science, environmental and health reporting.
The teams will be focusing their investigations and multimedia projects on two very different subjects.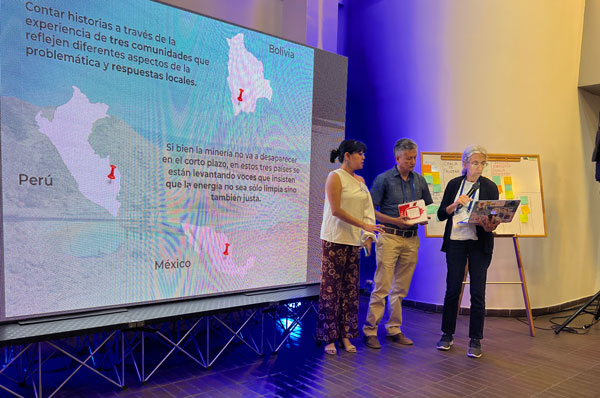 Reporters Barbara Fraser in Peru, Luis Alberto Guevara in Bolivia and Michelle Morelos in Mexico will be conducting their research on lithium mining and the enormous costs in terms of water use and impact on the communities in each of their three countries.
In making their successful story pitch they raised this thought-provoking question: Lithium, water and power…green energy for whom and at what cost?
Carrillo and Walker, who judged the projects, said the team proposed "a story that explores the relationship between the Global North and the Global South through lithium and its potential economic benefits."
"We were drawn to the focus of the story, which explores not only scientific and social issues, but also the ethical relevance of this issue," they said in awarding the grant.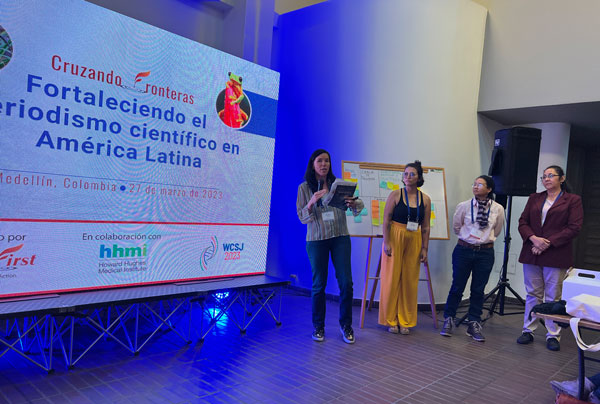 The second grant recipient is a four-person team from Panama, Colombia, Venezuela and Bolivia that will report on the impact of climate change on the region's food supply.
Sonia Tejada of Panama, Maria Clara Valencia of Colombia, Johanna Osorio of Venezuela and Ruth Vargas of Bolivia plan to tell this complex story by focusing on favorite dishes from each of their countries to show a larger problem about a sustainable food supply.
Carrillo and Walker said they were drawn to "the promise of telling the story through the dishes that all of us enjoy, with one undesirable ingredient – climate change. This story offers a window into the environmental crisis by focusing on something that everyone cares about – the food on our dinner tables."
Both projects will be published on our Historias Sin Fronteras website in the upcoming months.
InquireFirst launched Historias Sin Fronteras at the 2019 WCSJ in Lausanne, Switzerland. Since awarding the first grant at that year's conference, Historias Sin Fronteras has published nine cross-border projects.
In addition to publishing on our own website, 40 media organizations from Canada to Argentina have published one or more of our Historias Sin Fronteras projects.
By supporting this regional initiative, InquireFirst and HHMI's Department of Science Education aim to convene, inspire and encourage the work of science writers in Latin America.
Thanks to our Sponsor

2023 symposiumS
Science Journalism Workshop
Exploring Baja California's rich biodiversity and protecting its species for future generations
Baja California, México
June-November 2023
During our four-week environmental science journalism workshop, 25 reporters working at media organizations across the Baja California Peninsula will meet with U.S. and Latin American environmental writers and editors to discuss the urgent environmental stories that require coverage in the Baja California-California region.
Our speakers will discuss ways to address environmental challenges faced by residents in the region as well as topics ranging from the dwindling flow of the Colorado River to the rebirth of the California condor population to environmental justice.
They will also discuss methods to make science writing compelling to mass audiences, how to engage audiences in citizen science, and equally important, staying safe while conducting environmental investigations.
The second part of the workshop will focus on hands-on reporting, with Baja California journalists teaming with U.S. scientists and researchers working on the Baja Peninsula for field visits and in-depth environmental reporting.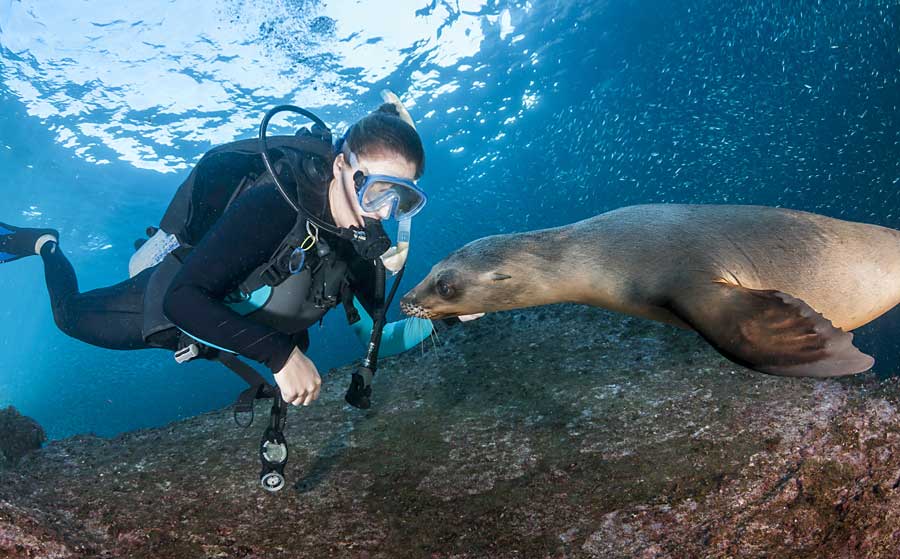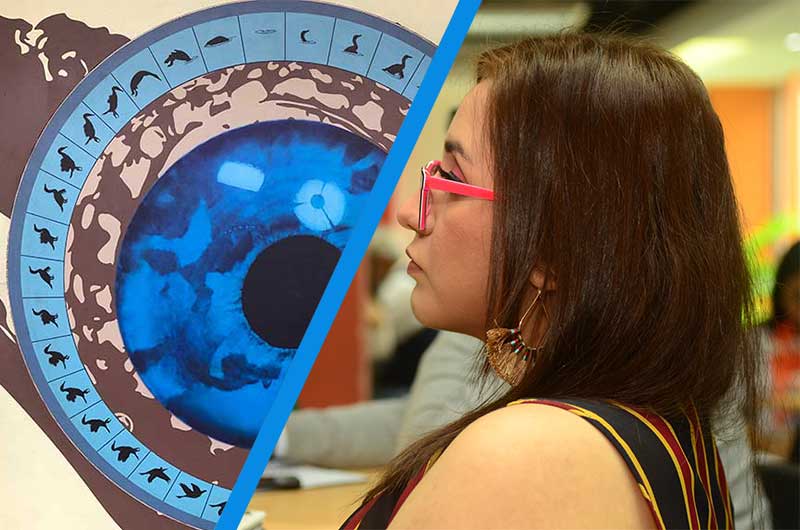 Voces Emergentes Ecuador
Investigative Journalism
for the Next Generation of Reporters
July 17-August 25, 2023
The 24 early-career journalists selected for this program will work in teams to produce timely and relevant multimedia projects that will focus on some of the most urgent problems confronting the people of Ecuador.
The journalists will be guided by our international team of editors as they report and write an in-depth investigative project and produce multimedia elements such as photo slideshows, interactive graphics, audio and videos. They will work with their editors to ensure that they handle their subjects with sensitivity, with accurate and careful reporting, and above all, with the highest standards of journalistic ethics and professionalism.
At the conclusion of the six-week program, the projects will be published on our website, vocesemergentes.com/ecuador
SYMPOSIUMS
World Conference of Science Journalism
2023
MEDELLIN, Colombia — When we organize a workshop at InquireFirst, we put journalists to work!
That's exactly what happened during our day-long March 27 workshop at the World Conference of Science Journalists in Medellin. Almost 40 journalists from 14 countries joined us for our Historias Sin Fronteras workshop, which focused on strengthening science, health and environmental journalism through cross-border reporting.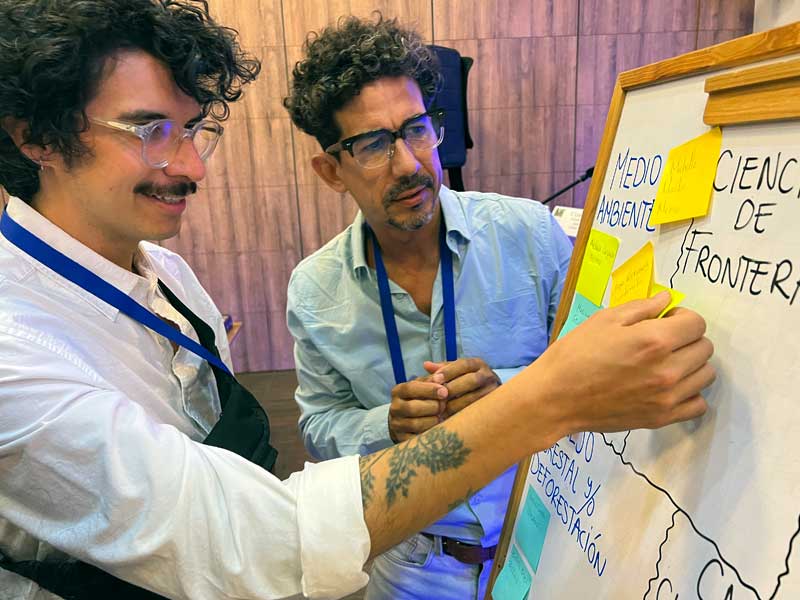 Journalists ( )
Board of Directors ( )
Advisory Council ( )
Our Team ( )