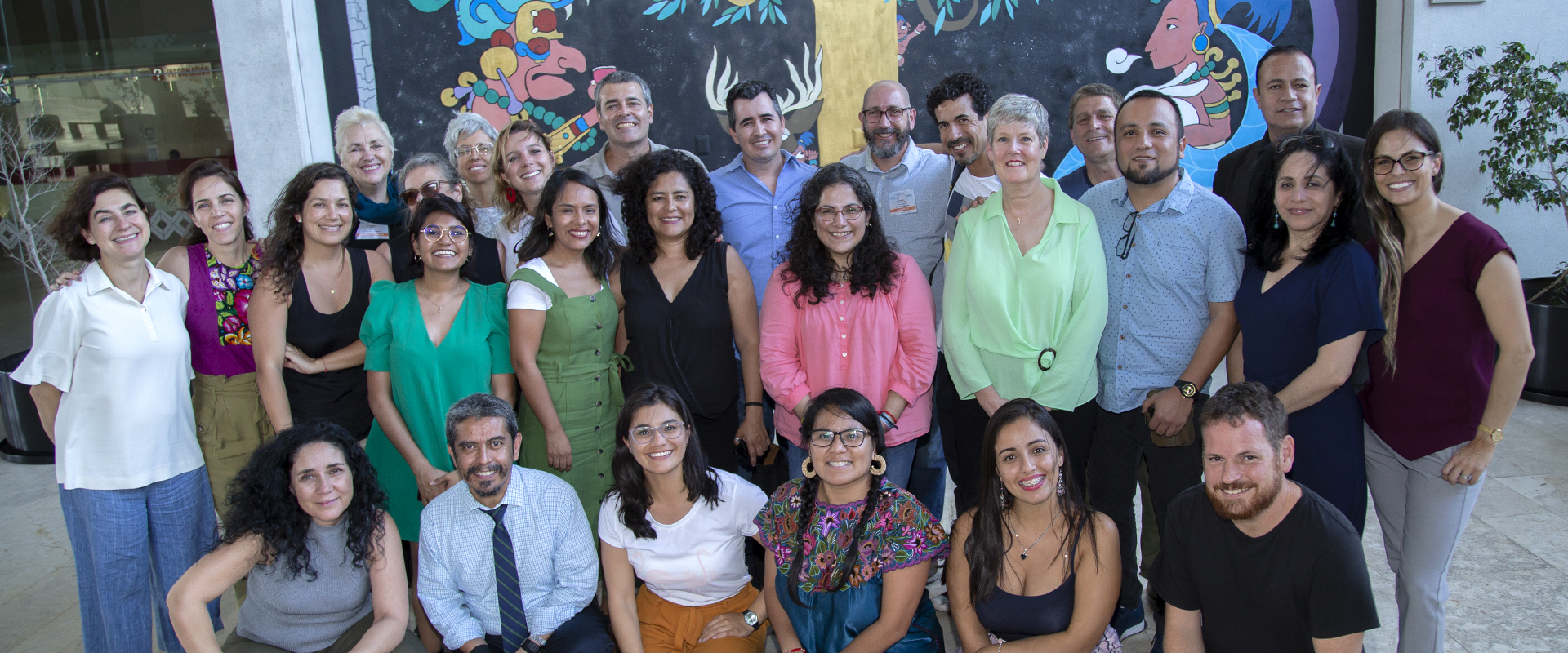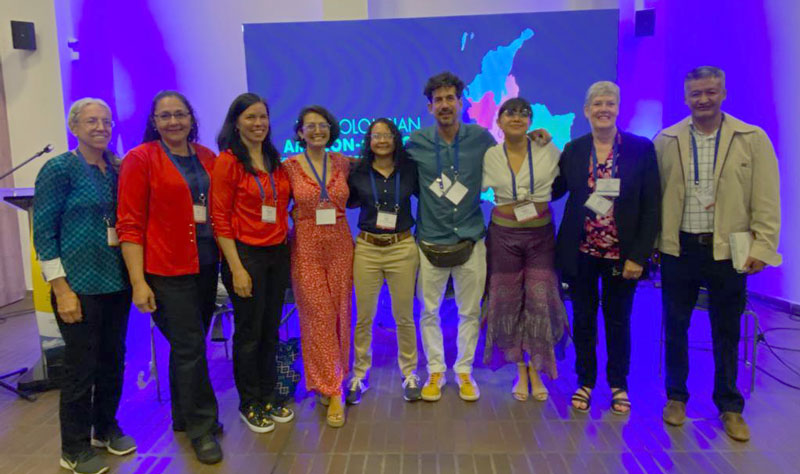 InquireFirst awards two environmental reporting grants at World Conference of Science Journalists in Medellin
InquireFirst, in partnership with the Howard Hughes Medical Institute (HHMI), is proud to announce that it has awarded two Historias Sin Fronteras reporting grants simultaneously for the first time in its seven-year history.
Two teams of Latin American science writers will receive grants for their cross-border projects after making compelling story pitches during our March 27 InquireFirst workshop at the World Conference of Science Journalists (WCSJ) in Medellín, Colombia. More than 40 journalists attended our workshop from 15 countries and Puerto Rico.
Historias Sin Fronteras co-founders S. Lynne Walker and Iván Carrillo announced the winning teams on March 28 at the WCSJ at the conclusion of a panel discussion on the impact of cross-border science, environmental and health reporting.
The teams will be focusing their investigations and multimedia projects on two very different subjects.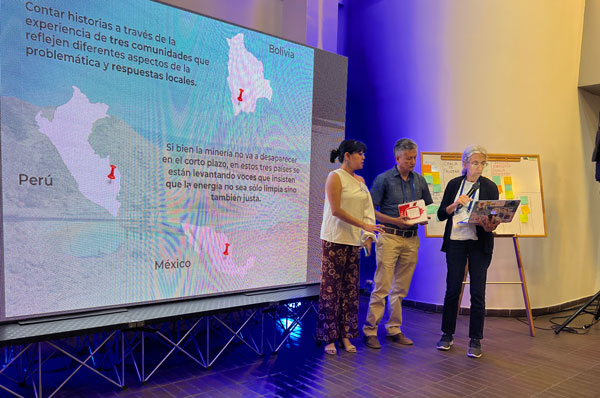 Reporters Barbara Fraser in Peru, Luis Alberto Guevara in Bolivia and Michelle Morelos in Mexico will be conducting their research on lithium mining and the enormous costs in terms of water use and impact on the communities in each of their three countries.
In making their successful story pitch they raised this thought-provoking question: Lithium, water and power…green energy for whom and at what cost?
Carrillo and Walker, who judged the projects, said the team proposed "a story that explores the relationship between the Global North and the Global South through lithium and its potential economic benefits."
"We were drawn to the focus of the story, which explores not only scientific and social issues, but also the ethical relevance of this issue," they said in awarding the grant.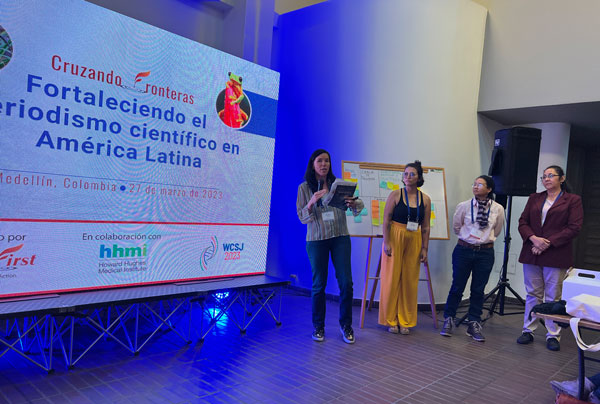 The second grant recipient is a four-person team from Panama, Colombia, Venezuela and Bolivia that will report on the impact of climate change on the region's food supply.
Sonia Tejada of Panama, Maria Clara Valencia of Colombia, Johanna Osorio of Venezuela and Ruth Vargas of Bolivia plan to tell this complex story by focusing on favorite dishes from each of their countries to show a larger problem about a sustainable food supply.
Carrillo and Walker said they were drawn to "the promise of telling the story through the dishes that all of us enjoy, with one undesirable ingredient – climate change. This story offers a window into the environmental crisis by focusing on something that everyone cares about – the food on our dinner tables."
Both projects will be published on our Historias Sin Fronteras website in the upcoming months.
InquireFirst launched Historias Sin Fronteras at the 2019 WCSJ in Lausanne, Switzerland. Since awarding the first grant at that year's conference, Historias Sin Fronteras has published nine cross-border projects.
In addition to publishing on our own website, 40 media organizations from Canada to Argentina have published one or more of our Historias Sin Fronteras projects.
By supporting this regional initiative, InquireFirst and HHMI's Department of Science Education aim to convene, inspire and encourage the work of science writers in Latin America.
Thanks to our Sponsor

InquireFirst immigration project focuses on Ecuadorian migrants who disappear en route to the United States
InquireFirst has published a sweeping binational immigration project on hundreds of migrants from Ecuador who disappear en route to the United States.
The four-part series titled, The route from Ecuador to the United States: Migrants leaving, remittances arriving, missing persons never heard from again, focuses on the massive migration from Ecuador to the United States.
A team of four reporters in Cuenca, Ecuador, and Ciudad Juarez, Mexico, wove together a compelling narrative of the disappeared and the common story behind their journey: an economic need, a desperate situation, hiring a coyote, the arrangements, the uncertainty of the journey, and a last message to family back home.
The project was reported and written by journalists Andrés Mazza and Christian Sánchez at the daily newspaper El Mercurio in Cuenca and by Rocio Gallegos and Gabriela Minjares, co-founders of La Verdad in Cuidad Juarez.
The data-driven, in-depth project described the "waves" of migration that began in the 1960s, when Ecuadorians living in the Austro region surrounding Cuenca, began to migrate to the United States as sales of the Panama Hat plummeted.
The most recent wave of migration in 2021 was confirmed by the number of detentions of Ecuadorians at the U.S.-Mexico border. According to U.S. Customs and Border Protection data, 2021 detentions increased from 5,579 in March to 17,611 in August.
By the end of last year, the fact that there was a surge of migrants from Ecuador to the United States was no longer a remarkable event. What was remarkable was that many of them had disappeared.
The project was edited by Eileen Truax, a Barcelona-based author and journalist renowned for her immigration reporting who worked with the binational team for months as they investigated and wrote the project.
Since InquireFirst published the project in November 2022, media organizations in Ecuador, Mexico and the United States have collaborated with us to republish the project. In addition to El Mercurio and La Verdad Juarez, other media organizations that have published our project are Pie de Pagina, Chiapas Paralelo, ElMuroMX, and Zona Docs in Mexico. Also publishing our project was El Paso Matters in El Paso, Texas.
This project is one of a series of immigration projects that InquireFirst is supporting in Latin America. In July, the national television network TeleDos in El Salvador aired a three-part series supported by InquireFirst on the impact of migration from that country.
In 2023, InquireFirst will be supporting an immigration-focused podcast by a radio reporter in Huehuetenango, Guatemala.
Media that published our work







Salvador Rizzo joins InquireFirst Board of Directors
InquireFirst is pleased to announce that Salvador Rizzo, crime and justice reporter for The Washington Post, has joined our Board of Directors.
Salvador reports on complex racketeering trials, financial fraud and espionage, international terrorism cases and major crimes in the Washington metro area. He previously was a reporter and deputy editor for The Washington Post Fact Checker from 2018 to 2021 and is co-author of "Donald Trump and His Assault on Truth" (Scribner, 2020).
His journalism career began at The Post, as a summer intern on the copy desk in 2008. In New Jersey from 2011 to 2017, Sal covered Chris Christie's governorship and presidential campaign for the state's major news organizations: the Star-Ledger and then the Bergen Record. He went on to be editor of New Jersey's top politics blog for a year before rejoining The Post in 2018.
Salvador was a member of The Fact Checker team that documented Trump's false and misleading statements while he was president, 30,573 of which were collected in a Washington Post database. With Glenn Kessler and Meg Kelly, he received an honorable mention for this work from the organizers of the Robin Toner Prize for Excellence in Political Reporting in 2019.
Since 2019, Salvador has been a regular contributor to InquireFirst's programs, speaking to journalists about fact-checking and other issues in journalism.
He grew up on both sides of the U.S.-Mexico border and is a native Spanish speaker with a degree in English from Emory University. He lives in Alexandria, Va., a couple of blocks away from the federal courthouse.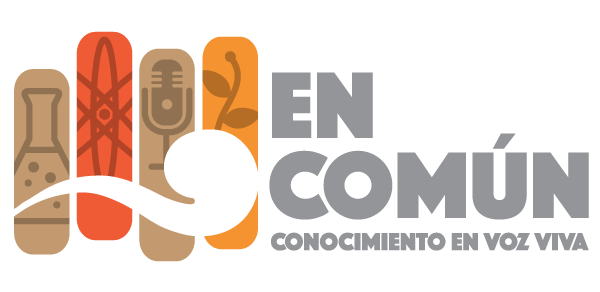 En Común receives funding from Hollywood Foreign Press Association for third season of programing
We're thrilled to announce that InquireFirst has received funding from the Hollywood Foreign Press Association (HFPA) for a third season of En Común: conocimiento en voz viva, our radio program on science, health and environment tailored for Indigenous communities in Latin America.
The HFPA is providing funding that will make it possible for En Común to broadcast 20 weekly, science-based reports on health and environmental issues that affect the Indigenous communities in Latin America that form a multicultural mosaic of diverse ethnic identities, ancestral knowledge and cultural values.
The unique nature of our program — we are not aware of any other Spanish-language radio program directed by experienced international journalists that is focused on science, health and the environment – has resulted in valuable news coverage that reaches millions of people in underserved Indigenous communities with carefully reported, fact-based science, health and environmental programs.
Led by co-founder and executive producer Iván Carrillo in collaboration with InquireFirst Executive Director Lynne Walker, En Común shares the voices of Indigenous people as our reporters – many of them Indigenous journalists working for the first time with an international media organization – record the concerns and the experiences of people in their communities.
We have formed an alliance with the Instituto Mexicano de la Radio (IMER) that allows us to reach community radio stations stretching from Chiapas at Mexico's southern border to Baja California at the U.S.-Mexico border.
To reach an international audience, we are collaborating with Massachusetts-based Cultural Survival, which is sharing our program with more than 1,650 affiliated radio stations serving indigenous audiences through its Indigenous Rights Radio programming.
Avexnim Cojtí, director of programs at Cultural Survival, said "many of the Indigenous community radios are underfunded or do not have the contacts to do this type of professional coverage."
En Común "is valuable," Cojtí said, "because there are not many media or journalists who target these specific issues or important topics within Indigenous communities with scientific perspectives/information and Indigenous perspectives."
Thanks to our Sponsor

2023 symposiumS
Science Journalism Workshop
Exploring Baja California's rich biodiversity and protecting its species for future generations
Baja California, México
June 7-28, 2023
During our four-week environmental science journalism workshop, 25 reporters working at media organizations across the Baja California Peninsula will meet with U.S. and Latin American environmental writers and editors to discuss the urgent environmental stories that require coverage in the Baja California-California region.
Our speakers will discuss ways to address environmental challenges faced by residents in the region as well as topics ranging from the dwindling flow of the Colorado River to the rebirth of the California condor population to environmental justice.
They will also discuss methods to make science writing compelling to mass audiences, how to engage audiences in citizen science, and equally important, staying safe while conducting environmental investigations.
The second part of the workshop will focus on hands-on reporting, with Baja California journalists teaming with U.S. scientists and researchers working on the Baja Peninsula for field visits and in-depth environmental reporting.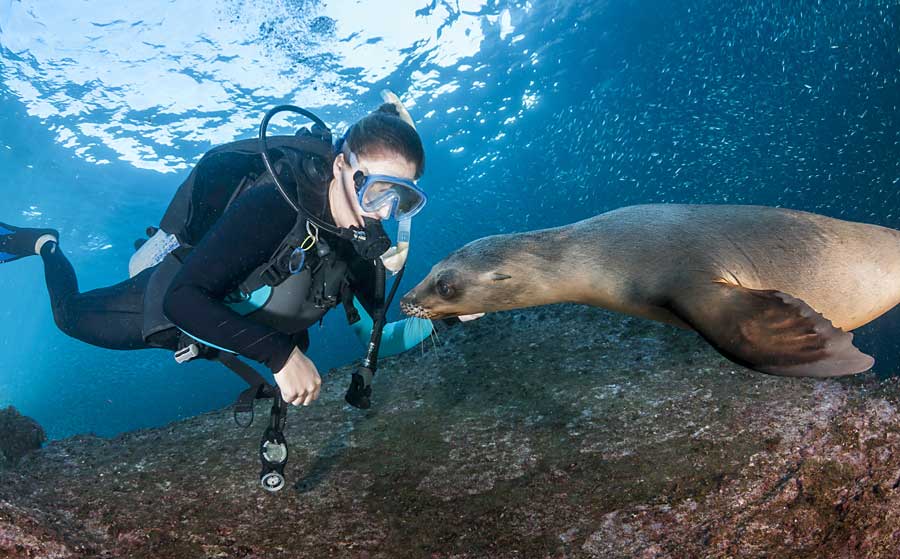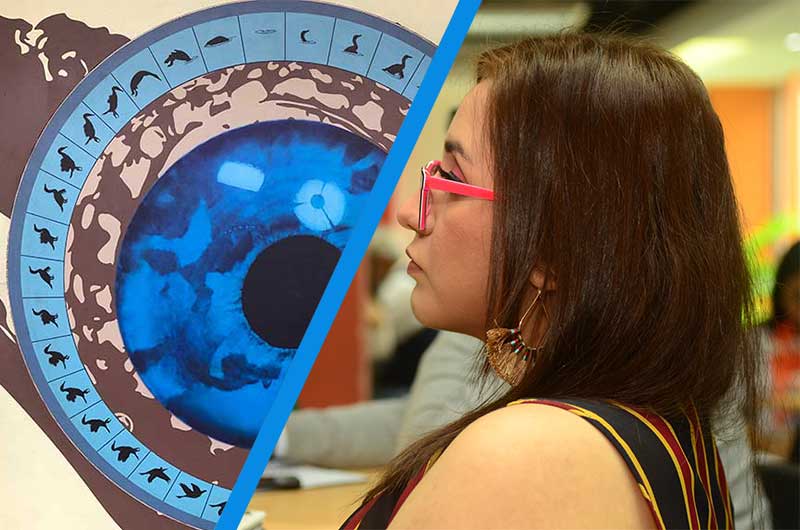 Voces Emergentes Ecuador
Investigative Journalism
for the Next Generation of Reporters
July 17-August 25, 2023
The 24 early-career journalists selected for this program will work in teams to produce timely and relevant multimedia projects that will focus on some of the most urgent problems confronting the people of Ecuador.
The journalists will be guided by our international team of editors as they report and write an in-depth investigative project and produce multimedia elements such as photo slideshows, interactive graphics, audio and videos. They will work with their editors to ensure that they handle their subjects with sensitivity, with accurate and careful reporting, and above all, with the highest standards of journalistic ethics and professionalism.
At the conclusion of the six-week program, the projects will be published on our website, vocesemergentes.com/ecuador
MEDELLIN, Colombia — When we organize a workshop at InquireFirst, we put journalists to work!
That's exactly what happened during our day-long March 27 workshop at the World Conference of Science Journalists in Medellin. Almost 40 journalists from 14 countries joined us for our Historias Sin Fronteras workshop, which focused on strengthening science, health and environmental journalism through cross-border reporting.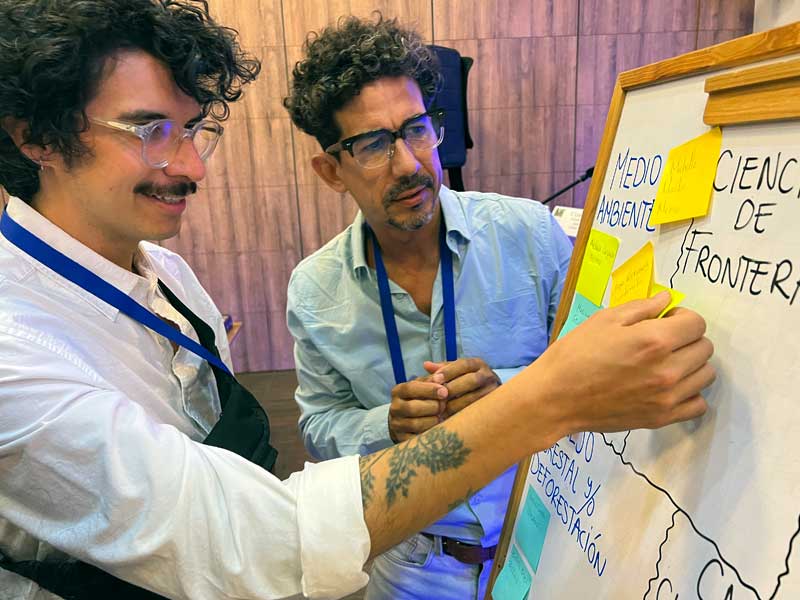 Journalists ( )
Board of Directors ( )
Advisory Council ( )
Our Team ( )