New opportunities for Latin American reporters and editors announced during Jack F. Ealy Science Journalism Workshop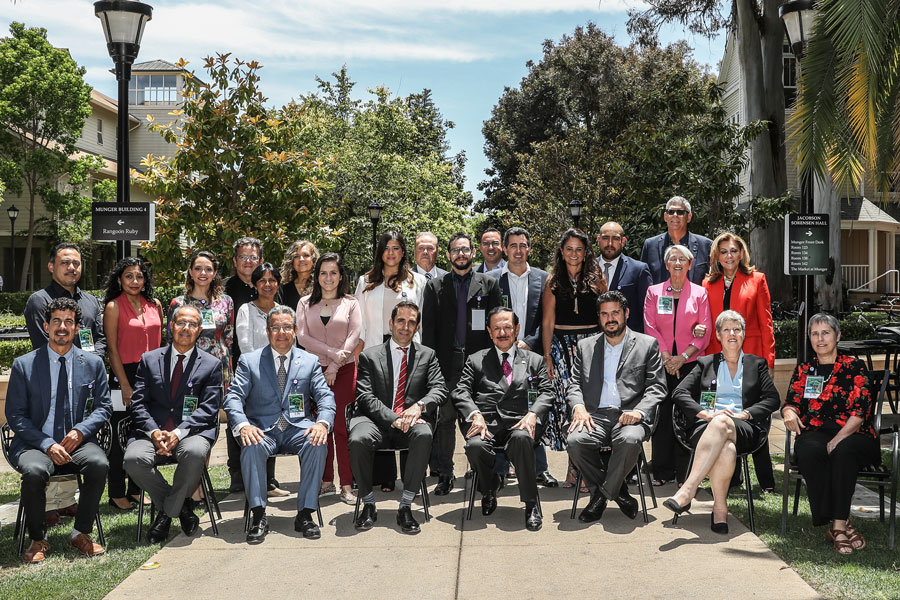 PALO ALTO, Calif. – Latin American science journalists were presented with a host of new professional development opportunities during the Jack F. Ealy Science Journalism Workshop at Stanford University.
The June 17-21, 2018 workshop, organized by InquireFirst and Mexico City-based Fundación Ealy Ortiz, focused on training opportunities – with Latin American science journalists as both participants and instructors – as well as steps to form a regional science journalism network.
Juan Francisco Ealy Ortiz, owner and publisher of the Mexico City daily newspaper El Universal, announced that he is establishing a multi-platform "high-impact" science section with "the highest standards for content and selection of infographics."
The El Universal science section will be led by journalist Iván Carrillo, who anchors Los Observadores, a science program on Mexican television network TV Azteca, as well as writing for National Geographic América Latina and Newsweek en Español.
Ealy Ortiz also announced that he is forming an Institute for Science Journalism and International Training which will be headed by Enrique Bustamante, who also serves as director of Fundación Ealy Ortiz. The Institute will offer training to science journalists, researchers, scientists and science communicators, he said.
"An informed society is a society with a future," Ealy Ortiz told an audience of science journalists, Stanford University professors and researchers, government officials and business leaders. "We must learn to correctly communicate discoveries, the alerts and measures that our population must take regarding the environment, human health and issues related to technological advances."
Ealy Ortiz said he will be providing travel fellowships for Latin American and Caribbean science journalists to attend the 2019 World Conference of Science Journalists (WCSJ) in Lausanne, Switzerland.
(Journalists can find more information about WCSJ2019 at this website: https://bit.ly/2N4JPiP)
Rosalind Reid, executive director of the Council for the Advancement of Science Writers, also announced fellowship opportunities that will support the participation by Latin American and Caribbean journalists in ScienceWriters 2018, a regional forum for science journalists organized by the National Association of Science Writers that will be held Oct. 12-16, 2018, in Washington D.C.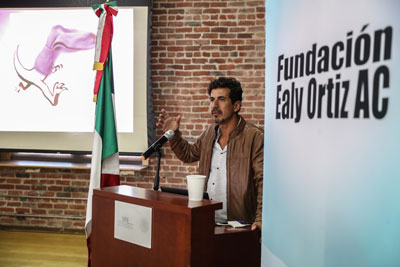 The deadline to apply is July 17. Latin American and Caribbean journalists can find information about the travel fellowship at this website: https://bit.ly/2lHmR4x
Reid conducted a discussion during the Ealy Science Journalism workshop with Latin American reporters and editors on ways that U.S. and international organizations can support the growing cadre of science journalists in the region.
Among the measures suggested by Latin American journalists were:
Workshops that offer environmental investigative journalism training
Workshops specificially designed for science journalists who report for television audiences
Workshop sessions on effective ways to pitch editors on science, health and environment stories
A workshop on how to report on breaking environmental/health stories such as a global outbreak of an epidemic
Cross-border reporting initiatives to share resources and increase the impact of science, health and environment stories and
A website that gives higher visibility to science journalists by publishing and promoting the best Spanish-language reports in Latin America and the Caribbean
Dawn E. Garcia, director of the John S. Knight Journalism Fellowships (JSK) at Stanford University, urged Latin American science journalists to apply for the prestigious fellowship which provides a stipend to journalists to work on projects while they study at Stanford for the 10-month academic year.
Garcia noted that at least one of the 20 annual fellowships is designated for a Latin American journalist. Yet few journalists from Mexico or other Spanish-speaking countries in Latin America apply for a Knight fellowship. The majority of the Latin American applicants are from Brazil, she said.
Journalists can learn more about the Knight Fellowships at on the JSK website:
A special thanks to our sponsor