Internet presents new challenges for journalism in the era of fake news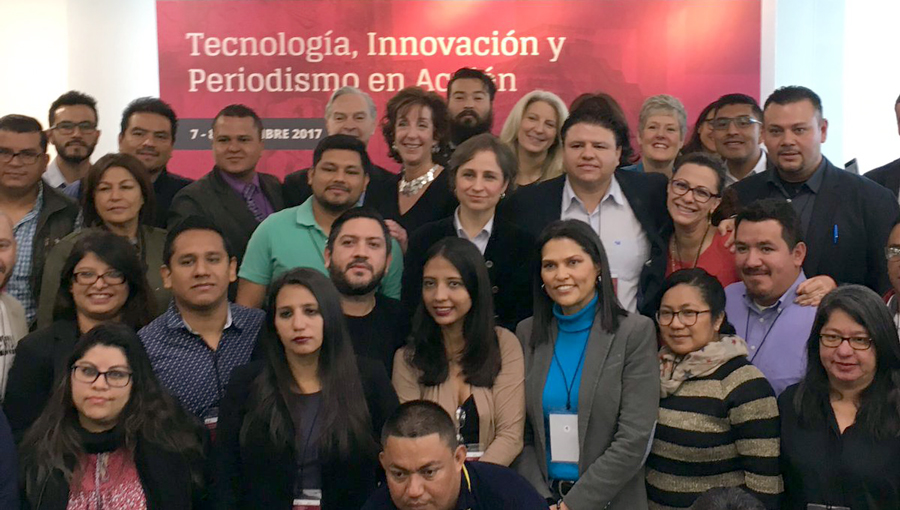 MEXICO CITY – Prominent Mexican journalist Carmen Aristegui said the internet presents "a great light and a great shadow " for journalism in an era of fake news
On the opening day of a journalism TechCamp in Mexico City, Aristegui acknowledged "there is serious questioning" of the work of journalists.
"We have to investigate, corroborate and disseminate information," she said. "We have to learn day by day (about new technology) without turning our backs on content. It is here that professional journalism plays a crucial role."
InquireFirst Executive Director S. Lynne Walker joined the TechCamp as an instructor, with "boots-on-the-ground" investigative journalism training for almost 60 reporters from Mexico, Guatemala, El Savador and Honduras.
The TechCamp gave journalists new digital tools and suggested a range of financing methods to produce and publish in-depth reporting.
"It is important that we journalists find ways to continue professionalizing ourselves and to be ethically independent," Aristegui said. "It is essential for democracy."
U.S. Ambassador to Mexico Roberta Jacobson inaugurated the December 7-8, 2017, TechCamp by expressing concern about the alarming increase in murders of Mexican journalists.
"We all know the dangers of doing journalism," Jacobson told reporters and editors at the TechCamp, commending them for "professionalism and courage."
She denounced the murders of Mexican journalists Javier Valdez, an award-winning journalist who founded the newspaper Riodoce in Sinaloa state, and investigative journalist Miroslava Breach. And she expressed concern that until there is a concerted effort by the Mexican government to investigate and prosecute attacks on journalists, the killings will continue.
"We will not remain quiet about these crimes," said Jacobson. "We will raise our voices until these crimes are investigated.
"Together, we can make a difference," she said.