InquireFirst instructs investigative journalism workshops in Medellin and Cali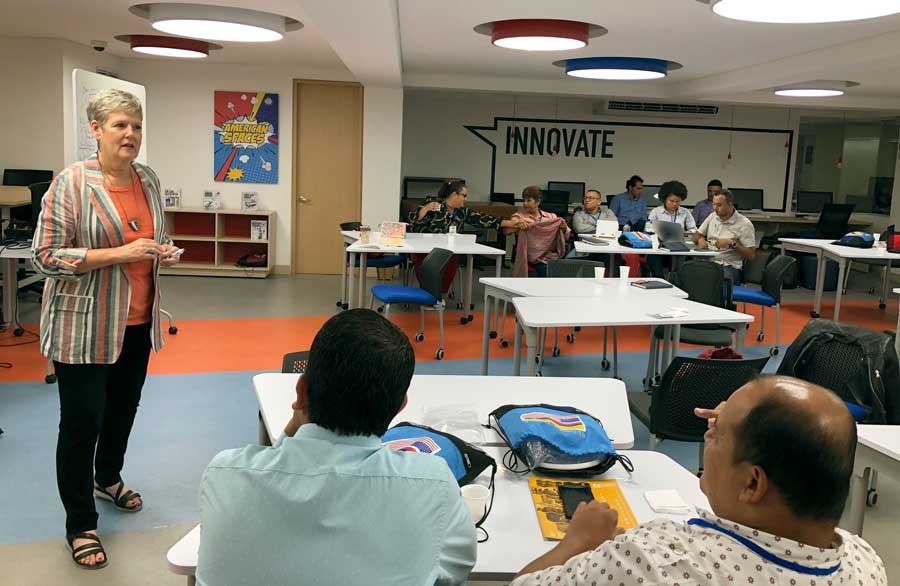 MEDELLIN, Colombia – InquireFirst Executive Director Lynne Walker met with journalists in Medellín and Cali, Colombia, July 29-August 3 to discuss new techniques for conducting investigative reporting.
During the programs organized by the Public Affairs Section of the U.S. Embassy in Bogotá, Walker led interactive sessions with journalists who cover corruption, organized crime and public safety issues. She focused her workshop sessions on journalist safety as well as effective interview techniques and narrative writing.
Some 30 journalists attended each of the two-day workshops in Medellin and Cali, with additional journalists from prominent media organizations joining the group for receptions at the close of each of the programs.
Walker met with directors of Colombia's largest media organizations, as well as with leaders of journalism programs at top universities.
In Medellin, Walker met with journalists at El Colombiano, the second-largest daily newspaper in Colombia. The hour-long session was moderated by Margarita Barrero, editor-in-chief of the newspaper.
In another first for InquireFirst, approximately 12 Venezuelan journalists joined the Cali workshop via live stream transmission for a day-long investigative reporting session.
Many of the Venezuelan journalists who participated had attended past workshops organized by Walker.