InquireFirst journalist awarded Alicia Patterson Fellowship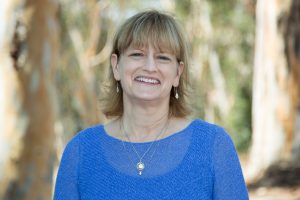 WASHINGTON, D.C. — InquireFirst reporter Elizabeth Douglass has been awarded a $40,000 Alicia Patterson fellowship to support her reporting on the nation's deteriorating drinking water infrastructure. She has also received a $9,000 grant from the Fund for Investigative Journalism to help cover the expenses of her work, including travel and public records requests.
Nearly 80 journalists working in more than a half-dozen countries applied for Alicia Patterson fellowships. They are awarded twice a year to support reporters who need financial assistance to pursue stories that provide an in-depth look at important business or economic issues. The six winners were chosen following interviews and a review of detailed proposals, work samples and references.
The fellowship program was established in 1965 in memory of Alicia Patterson, who was editor and publisher of Newsday for nearly 23 years before her death in 1963. Fellows are awarded $40,000 for a 12-month grant or $20,000 for a six-month grant. The one-year grant that Liz received honors Josephine Patterson Albright, a former Newsday columnist, sister of Alicia Patterson and a major benefactor of the foundation.
The Fund for Investigative Journalism was founded in 1969 to encourage independent in-depth reporting on local, national and international affairs. In December the fund awarded $72,350 in grants to 14 reporters or reporting teams working on stories that will expose significant ills in society, government malfeasance and cover-ups, and abuses of people whose voices are rarely heard.
Douglass had earlier received a $12,000 McGraw Fellowship, an initiative of the Harold W. McGraw, Jr. Center for Business Journalism at the CUNY Graduate School of Journalism. The fellowships were created in 2014 to support ambitious coverage of critical issues related to the U.S. economy and business.
The three grants will help fund Douglass' reporting on InquireFirst's inaugural project, an in-depth examination of the nation's neglected water infrastructure and water quality protections, with an emphasis on issues beyond those highlighted by the Flint, Mich., water disaster. Her first story will be released in January.
Douglass has been a staff writer for the Los Angeles Times, InsideClimateNews and The San Diego Union-Tribune, where one of her projects was a finalist for the prestigious Gerald Loeb Award. She has appeared on The Rachel Maddow Show, Public Radio International and Chicago public radio, as well as in a PBS documentary about turmoil in the defense industry.
Elizabeth Douglass's reporting on the nation's deteriorating water
infrastructure isfunded in part by